Secondary Essay Prompts for the University of Florida College of Medicine
Below are the secondary essay prompts for the University of Florida College of Medicine in Gainesville, FL.
2019 – 2020
If you are not a full-time student during this application cycle, in particular at any time between September 2018 and May 2019, please detail your current and planned activities below (250-500 words)
The medical profession is frequently described as being both a science and an art. One could summarize this by saying that patients must "be well cared for" (science) but they must also "feel well cared for" (art). Indeed, the late physician, writer and ethicist, Dr. Edmund Pelegrino affirms both the science and art of medicine. But when discussing the nature of the physician/patient relationship he says the following, "The act specific to medicine, that which makes it medicine and thereby distinguishes it from both science and art, is the decision about what is right and good for a particular patient now, with this set of needs, arising out of this particular illness…It is the practical decision, taken in the best interest of a particular person, not in the interest of new knowledge, of society or of the physician." We work to teach our students not only the scientific principles of medicine, but also the core values of medicine, often called "professionalism". Toward this end we keep patients at the center of our education and often reflect on their stories with our students.
The exciting advances in our understanding of the biological basis for disease have led to the emergence of a host of targeted therapies and amazing technologies improving the duration and quality of our patients' lives. The better a physician knows his/her patient, the better decisions they will make together as they approach important healthcare related questions. This so-called shared decision-making model is one key feature of patient centered care. Practicing the art of medicine in this way yields a physician patient relationship (PPR) that is both therapeutic and mutually enriching. However, many of these same technologies have the unintended consequence of separating us from our patients, both literally and figuratively. In addition, the industrialization of medicine and use of electronic health records have led to a decrease in the time physicians spend with their patients further eroding the strength of the PPR. At the UFCOM, we have numerous strategies to equip our students to preserve their own humanity and that of their patients. As students make connections with and get to know their patients, they begin to experience the joy in medical practice. They also have the chance to consider ways that the forces mentioned above can rob a physician of that joy. As they share their stories, they encourage one another to make deliberate choices to preserve what we might call the heart or soul of the profession. Read these reflections from two third year students, one about a memorable encounter with a patient and the patient's daughter and the second a very moving poem where a student explores the importance of taking time to be quiet and alone despite the busyness of our lives. She also considers the potentially dark consequences of neglecting this important practice. After reading and reflecting upon them, write an essay about what you will do to "never lose the human side of yourself," treat your future patients as you would a family member, and thereby preserve the soul of medicine. Current Word Count: (250-500 words)
Many hours in medical school are appropriately spent pursuing knowledge and skills needed to practice medicine. Medical students must master an enormous amount of information, synthesize it into a workable understanding of the human body, and then discern the best way to translate such knowledge into decisions with individual patients. However, governing this process are larger philosophical questions such as, "What does it mean to be human?" In his 1748 work, "Man as Machine", French physician and philosopher Julien Offray de La Mettrie argues that humans are nothing more than complex animals. In contrast, many others would suggest there are psychological, social, emotional and spiritual dimensions to being human that are no less important than the biological, and perhaps even more important. Whatever our answers to these questions, those answers will have an impact on what we think it means to be a healthy human.
Below are two brief quotations, one from the Greek philosopher Plato and the other from Sir William Osler (1849-1919), widely regarded as one of the fathers of modern medicine. Read and reflect upon them and then choose one for an essay. Please address whether or not you agree with the author, why you do or do not, and how your conclusion might affect the way you practice as a physician.
"Variability is the law of life, and as no two faces are the same, so no two bodies are alike, and no two individuals react alike and behave alike under the abnormal conditions which we know as disease." -William Osler
"The greatest mistake in the treatment of diseases is that there are physicians for the body and physicians for the soul, although the two cannot be separated." -Plato Current Word Count: (250-500 words)
2016 – 2017
If you are not a full-time student during this application cycle, in particular at any time between September 2016 and May 2017, please detail your current and planned activities below.
Read the following description of introversion and extroversion from the Myers-Briggs foundation website. Most people, while seeing themselves to one degree or another in each description, are inclined towards either being introverted or extroverted. Both groups make wonderful physicians, but each personality type has some inherent strengths and weaknesses which need to be appreciated as individuals develop into practicing physicians. Indicate using the checklists below to what extent you see yourself as more of an extrovert or an introvert.
Using the links provided, please read two essays written by University of Florida College of Medicine students as part of their clinical rotations. One tells the story of a student's experience giving "Bad News" to a patient and her family with his attending physician. The second uses the wear and tear of the "The White Coat" as a way to reflect upon what lessons she learned during the third year of medical school. Pick one of these and tell us what attributes of a good physician you would like to emulate are highlighted in these accounts.
As part of graduation from medical school students at most institutions recite a version of the Hippocratic Oath. This oath dates back to the 5th century and is one of the earliest declarations that a physician will seek the primacy of patient interest in all matters. Similar themes were echoed by the 12th century physician/scholar Moses Maimonides in his famous prayer, "…Inspire me with love for my art and for Thy creatures. Do not allow thirst for profit, ambition for renown and admiration, to interfere with my profession, for these are the enemies of truth and of love for mankind and they can lead astray…" Our admissions mission reads as follows,
"We desire to recruit and matriculate the brightest students who are intellectually curious, have a strong work ethic and a deep commitment to humanism and service. In so doing we will train the next generation of caring, compassionate, and culturally competent medical professionals, be they practitioners, researchers and/or teachers."
These wonderful ideals are not simply skills to learn, but assume that physicians are virtuous and that their practice grows naturally from these virtues; which raises a question. What are the most important virtues of a physician and how can they be nurtured or undermined? Please consider this question and offer us your thoughts below.
Optional: If you think there is any additional information that would help the admissions committee in its review of your application please use the space below.
 Note: Please limit all essays to 250-500 words.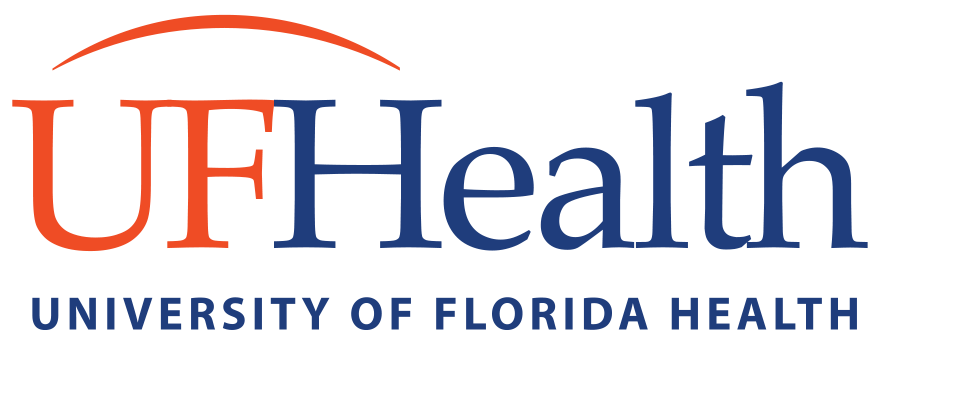 University of Florida College of Medicinea
Topics covered in this presentation:
When should I submit my secondary essays?
Pay attention to the word/character limits.
Can I recycle secondary essay prompts for multiple schools?
Identify topics that you left out of your primary application.
And, much more.
Below are the secondary essay prompts for the University of Florida College of Medicine.
2017 – 2018
The University of Florida College of Medicine strives to ensure that its students become respectful physicians who embrace all dimensions of caring for the whole person. Please describe how your personal characteristics or life experiences will contribute to the University of Florida College of Medicine community and bring educational benefits to our student body. (1000 characters)
Is there any further information that you would like the Committee on Admissions to be aware of when reviewing your file that you were not able to notate in another section of this or the AMCAS Application? (1000 characters)
Why have you chosen to apply to the University of Florida College of Medicine and how do you think your education at University of Florida College of Medicine will prepare you to become a physician for the future? (1 page, formatted at your discretion, upload as PDF)
2017-2018 Accepted Student Data
Applications = 4874
Interviewed = 357
Matriculated = 139
Learn more about this school:
Florida-Gainesville
Office of Admissions
PO Box 100216
UF Health Sciences Center
Gainesville, FL 32610 USA
(352) 273-7990
(352) 273-7599
Secondary Essay Prompts for Other Schools
Do you want to see secondary essay prompts for other medical schools?
Select a school below:
[interactive_map id="6″]
Secondary Essay Prompts By School
*Data collected from MSAR 2022-2023, 2022 Osteopathic Medical College Information Book, and institution website.
Disclaimer: The information on this page was shared by students and/or can be found on each medical school's website. MedEdits does not guarantee it's accuracy or authenticity.