Medical Honors Program at the University of Florida
2023-2024
School Name:
University of Florida College of Medicine
Gainesville, FL
Contact information:
Florida-Gainesville
Office of Admissions
Combined Degree Programs
Baccalaureate/MD Program
Undergraduate college(s) where baccalaureate degree will be completed
University of Florida
About this program
The Medical Honors Program (MHP), formerly Junior Honors Medical Program (JHMP), is an accelerated 7 Year B.S./M.D. program offered by the University of Florida. Admission is open to all possible candidates who are United States citizens or permanent residents.
The program is intended for undergraduate students who have demonstrated superior scholastic ability and personal development during their first two academic years of enrollment at a 4 year accredited science degree granting institution, and who are dedicated to pursuing medicine as a career. When accepted to this program, a student secures a place in medical school at the University of Florida College of Medicine as long as the MHP requirements are completed and academic standards are maintained.
Website for further information
Medical Honors Program at the University of Florida (MHPUF)
Fundamentals Package
Fee: $3000
One hour initial diagnostic session

 

Personal Statement

Two additional application essays

Experiences: 250 words and there are only 15 entries accepted.

*Each document includes up to three revisions per document.

 

*Each revision takes two to three business days

Rough drafts documents should be submitted in Microsoft Word format for editing.

Additional Charges:

 

Additional information section (optional)

 

Interview Preparation
UF Medical Honors Program Essay Prompts
Personal Statement:
There is an essay on the Personal Statement tab with a maximum of 5300 characters.
Prompt: Describe your motivation for a career in medicine, including those persons, activities and events that you consider most important. Also explain how this accelerated program will help you reach your academic and professional goals.
Additional Essay #1:
You will be presented with two essays. You will then choose one and describe how the student grew from the experience. Then explain what you learned as a result of your reflection and how the lesson(s) will influence your future patient physician relationships. (250-500 words maximum)
Additional Essay #2:
You will be presented with a series of quotes. Please read them, reflect on them and tell us about the places in your own life you have shown grit and perseverance.  (250-500 words maximum)
Important Dates & Deadlines for the 2021 Cycle (from U of F website)
October 22, 2020 – MHP Fall 2020 Information Session – 5:30-7:00PM EST via Zoom [The recording of the information session can be found here.]
December 17, 2020- Application cycle opens (Please Note: It is advised that applicants wait until after their universities' fall 2020 grades have been posted before ordering their official transcripts.)
January 19, 2021 – MHP Spring 2021 Information Session – 5:30-7:00PM EST via Zoom [Please check back in mid January for a registration link]
January 2021 – MHP Student-Led Application Workshop – Location: TBD
February 10, 2021 – Complete application due, including official transcripts and all letters of recommendation. Application closes at 11:59pm, EST.
Requirements Summary (from U of F website):
By the end of the second year (preferably spring) of undergraduate work, as a full-time student, at a 4-year regionally accredited science degree granting institution, applicants must have completed the following courses:
Biology with lab – 8 semester hours (12 quarter hours)

General Chemistry with lab – 8 semester hours (12 quarter hours)

Organic Chemistry with lab – 8 semester hours (12 quarter hours)

additional 3000 (or higher) level science course (MCB 3023/L, PCB 3023, AGR 3303, etc). Further examples can be found at the following link

Volunteer Activities

MCAT is not required

Research is not a required. "However, MHP students complete an Honors Research thesis during their junior year, so a research background may prove to be beneficial."

Open to non-Florida residents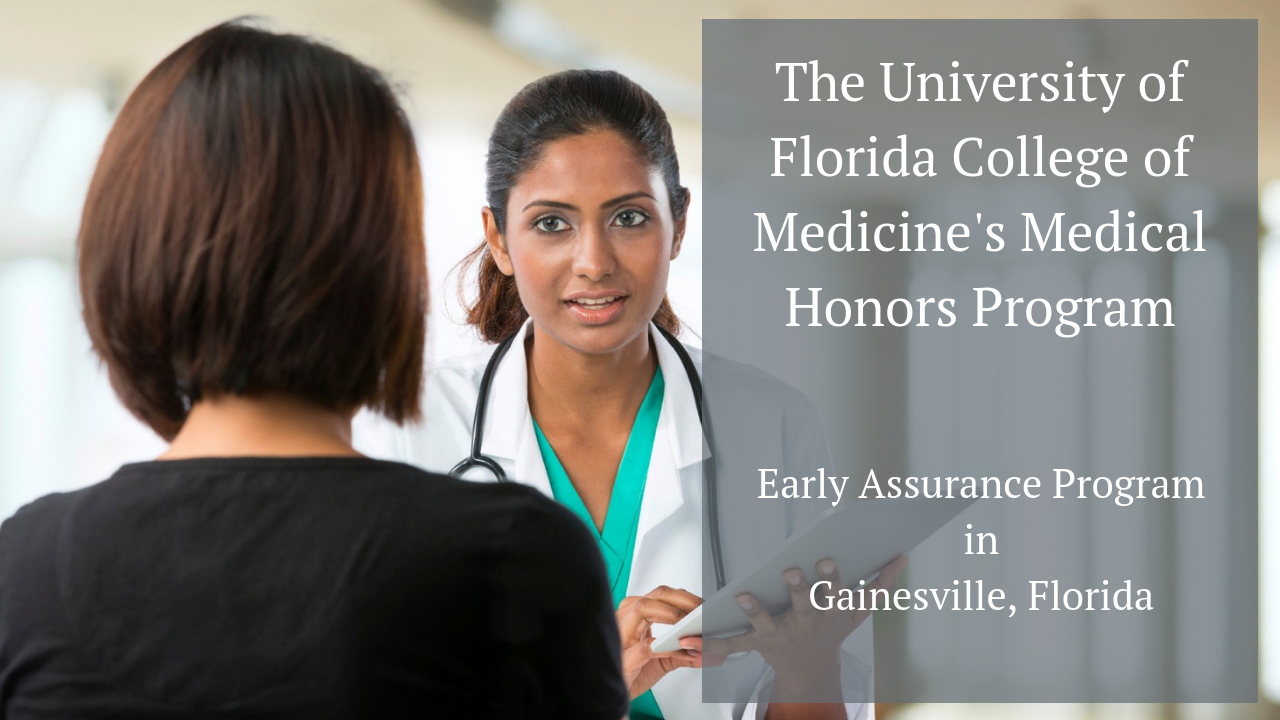 | | | | | |
| --- | --- | --- | --- | --- |
| | In-state | Out-of-state | International | Total |
| Baccalaureate/MD | 13 | 1 | 0 | 14 |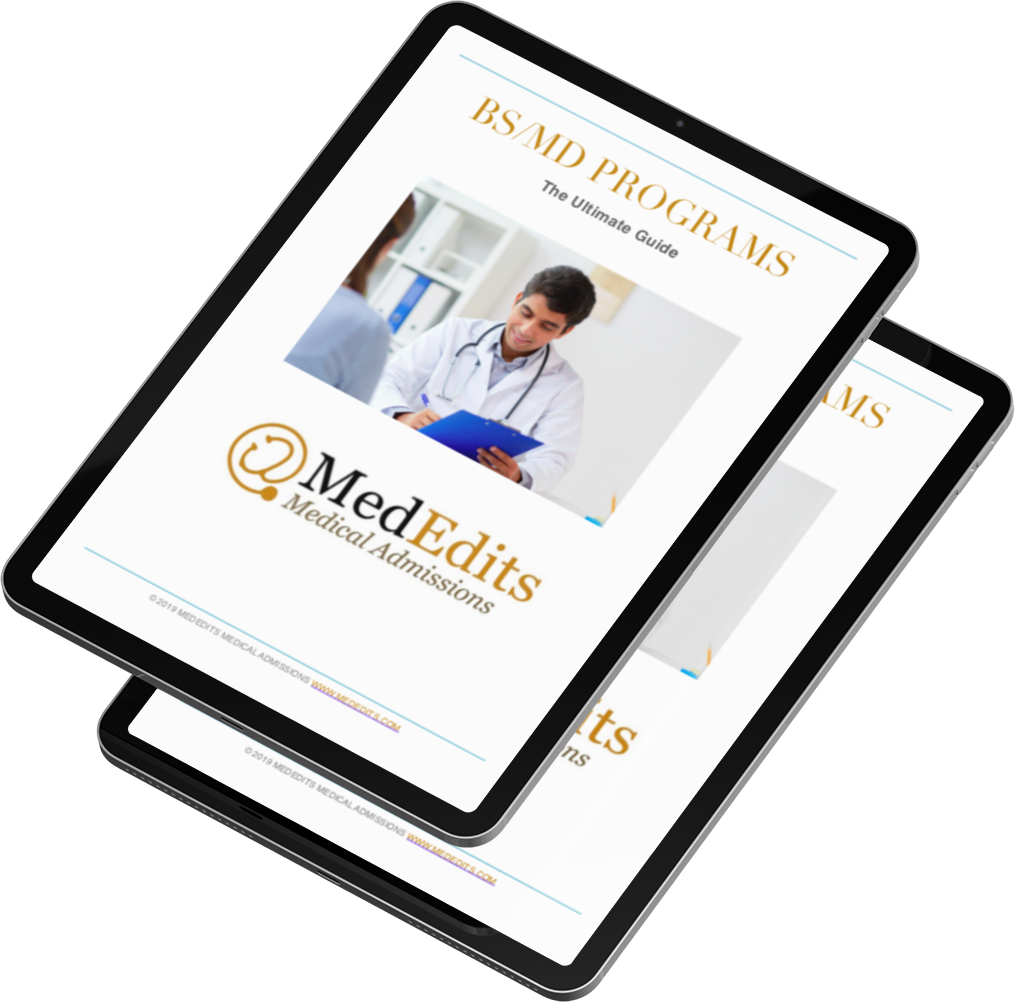 BS/MD Programs 2021 – 2022