Personal Statement or Work/Activities Editing
Personal Statement OR Work/Activities OR Secondary Essays (1000 Words)
x
x
1) Personal Statement Intensive and Substantive Editing
2) Work and Activities Intensive Substantive Editing (Includes 3 Most Meaningful Entries)
x
Primary Application and Secondary Essays
1) Personal Statement Intensive and Substantive Editing
2) Work and Activities Intensive and Substantive Editing (Includes 3 Most Meaningful Entries)
3) Secondary Essays (Up to 1000 words)
To purchase medical school application, personal statement review, or other editing services, please follow these steps:
Step 1:
Purchase service below (Click "Add to Cart"). Personal statement rough drafts may be up to 900 words. Application entries must adhere to limits set by application systems. By purchasing, you agree to our terms and conditions. 
Step 2:
MedEdits will set up your collaborative workspace and email further instructions. If you do not hear from MedEdits promptly, please check your spam/junk mail or contact us or call (914) 909-3915.
MedEdits Intensive and Substantive Personal Statement and Application Document Review and Editing Process
MedEdits' proven intensive substantive document review and editing process allows us to tailor our personal statement and work and activities content suggestions for each applicant, drawing out his or her unique voice and personal story. It is no wonder that 95% of students who work with MedEdits comprehensively are accepted to medical school. For twelve years, we have successfully helped thousands of students get admitted to medical school because of our unique essay and document coaching methodology. MedEdits writing and medical admissions professionals will transform your documents so they are compelling and explain your personal path to medicine.
MedEdits does not generate written materials on your behalf, but, as part of the document review process, we offer extensive written suggestions regarding what aspects of your activities, achievements, and personal background to address. We recommend how to highlight those experiences, story lines, and topics that capture what is unique about you. Read examples of medical school personal statements, application entries, and secondary essays in The MedEdits Guide to Medical School Admissions.
Interested in comprehensive guidance? Click here. Not convinced that working with MedEdits will offer you an advantage? Sign up for free 15 minute consultation to find out how we can help you.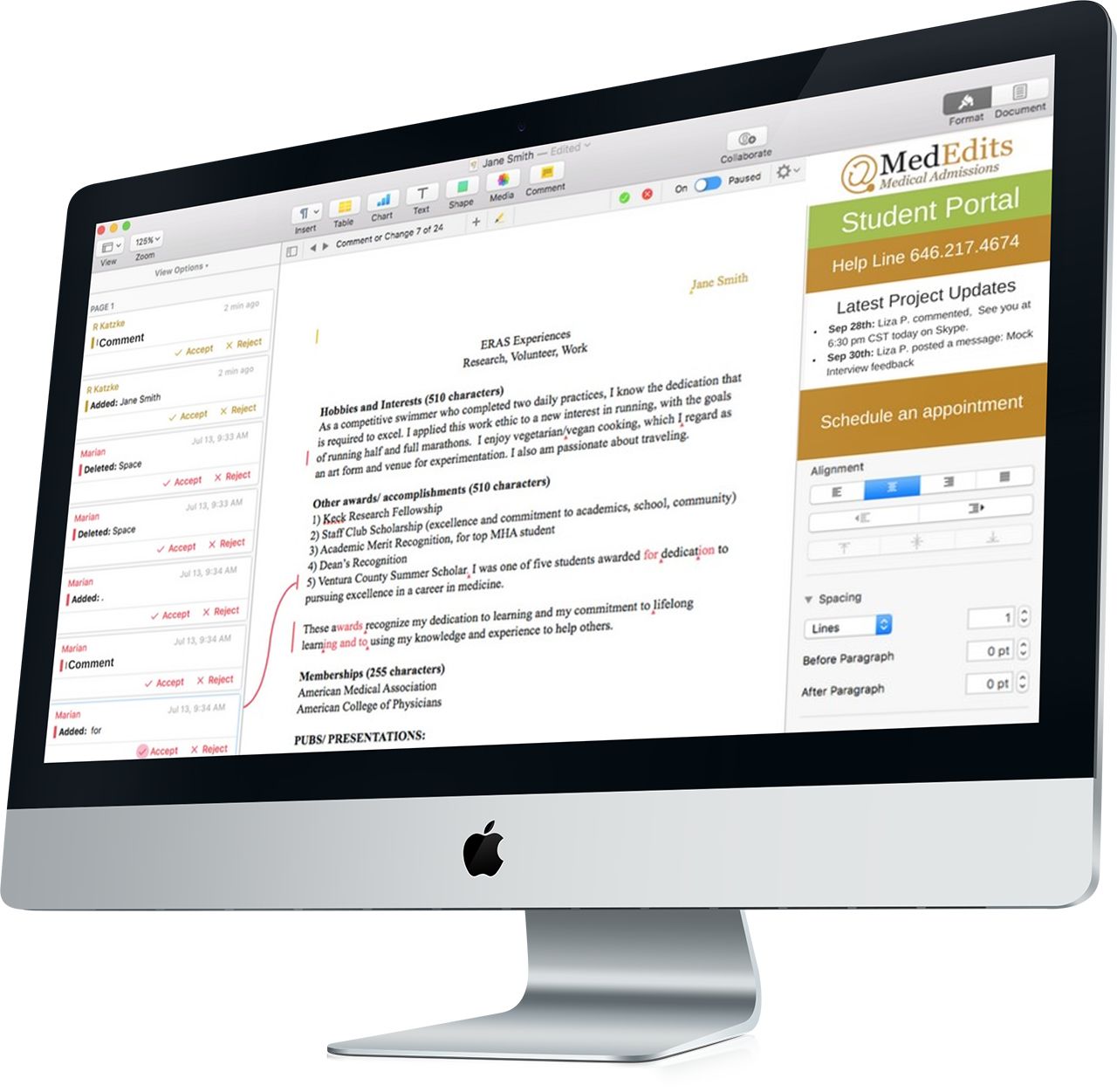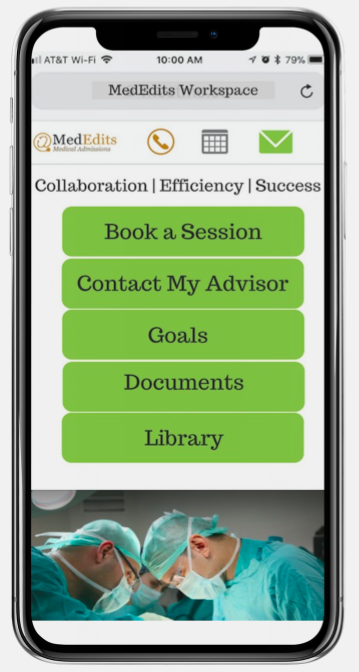 Medical School Application Editing Services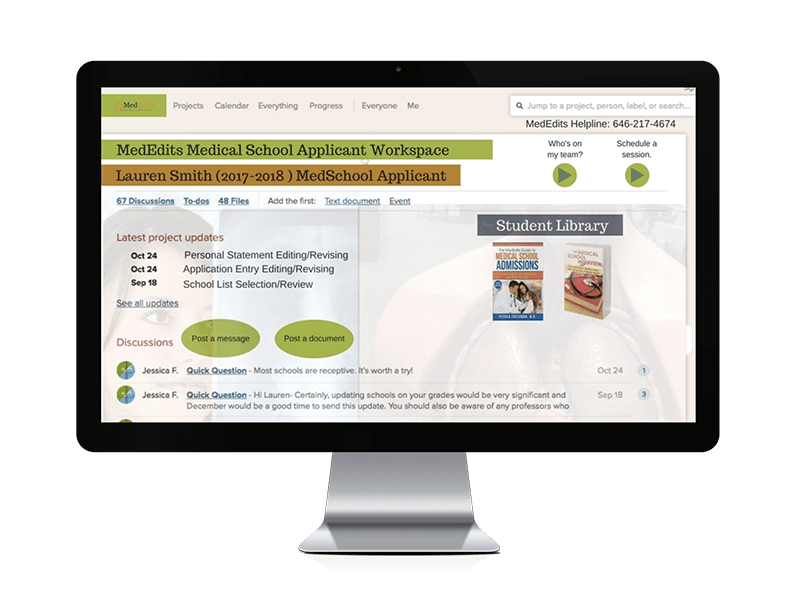 What distinguishes MedEdits Editing Services?
Find out why MedEdits medical school personal statement editing services are the best. Schedule a FREE 15 minute consultation.
Medical School Personal Statement Content Overhaul
We do more than just review your grammar. Our extensive content suggestions will allow you to focus your personal statement to highlight your strengths, distinguish your  experiences, and specifically for AMCAS, AACOMAS, or TMDSAS.
Wisdom & Expertise
MedEdits is recognized as the nation's leading medical admissions company. Our reputation for excellence is based on our unmatched experience in academic medicine, record of success, and personalized service.
Dedicated Team
Our team of expert medical educators have worked as faculty at medical schools across this country. And none of us works in a vacuum — we collaborate. MedEdits clients benefit from our pool of expertise.
Compassion and Understanding
We realize how stressful the admissions process can be. At MedEdits, we advise each client with support and understanding.
Applicant Coordinator
At MedEdits, we take good care of you. This is our full time job. Clients are assigned an applicant coordinator who helps with all logistics related to your work with us.
Professional Editorial Review
Every document revision is edited by an experienced professional editor whom Dr. Freedman has trained in the art of medical admissions.
Medical School Personal Statement Editing for AMCAS, AACOMAS, or TMDSAS
We will make extensive valuable suggestions to improve your personal statement content. We ensure that your statement showcases your most important experiences. Of course, we also review your grammar, syntax and sentence structure!
Application Entry Edit for AMCAS, AACOMAS, or TMDSAS
We will make extensive valuable suggestions to improve your application entry content. We ensure that your entries showcase your experiences and insights. Of course, we also review your grammar, syntax and sentence structure! We provide more than just medical school application editing, but offering extensive comments, questions, and suggestions.
Comprehensive Medical School Admissions Packages for AMCAS, AACOMAS, or TMDSAS
If you are interested in our medical school essay editing service and comprehensive assistance, please visit our comprehensive packages page.