BS/BA-MD Program at the University of Connecticut School of Medicine
Combined Degree Program
School Name:
University of Connecticut School of Medicine
Farmington, CT
Undergraduate College: University of Connecticut
About this program:
UConn's Special Program in Medicine links undergraduate preparation with four years of medical education, resulting in dual degrees from UConn: a BA/BS and a MD
From the UConn website:
To be considered, applicants should have:
An overall secondary school grade point average of 3.5 (4.0 scale);
SAT combined score of 1350 or an ACT composite score of 29. SAT II Subject Tests are not considered;
A completed application to the University, which includes all supporting documents, the responses to the program-specific essay questions, and an optional resume.  All documents must be received by December 1. A secondary school profile should also be submitted along with the secondary school transcript;
Two additional letters of recommendation, received by December 1.
An interview with the School of Medicine (by invitation only).
In order to matriculate into the School of Medicine, students must do the following during their undergraduate career:
Maintain a 3.6 cumulative grade point average (4.0 scale);
Achieve MCAT total scores in the 80th percentile rank (equal to a score of 30 on the old MCAT) with no subtest scores below the 55th percentile rank (equal to a score of 8 on the old MCAT);
Complete course work in general biology, general chemistry, organic chemistry, physics, and biochemistry;
Participate in clinical, research, and community service activities;
Have favorable interviews during the senior undergraduate year.
| | | | | |
| --- | --- | --- | --- | --- |
| | In-state | Out-of-state | International | Total |
| Baccalaureate/MD | 0 | 0 | 0 | 0 |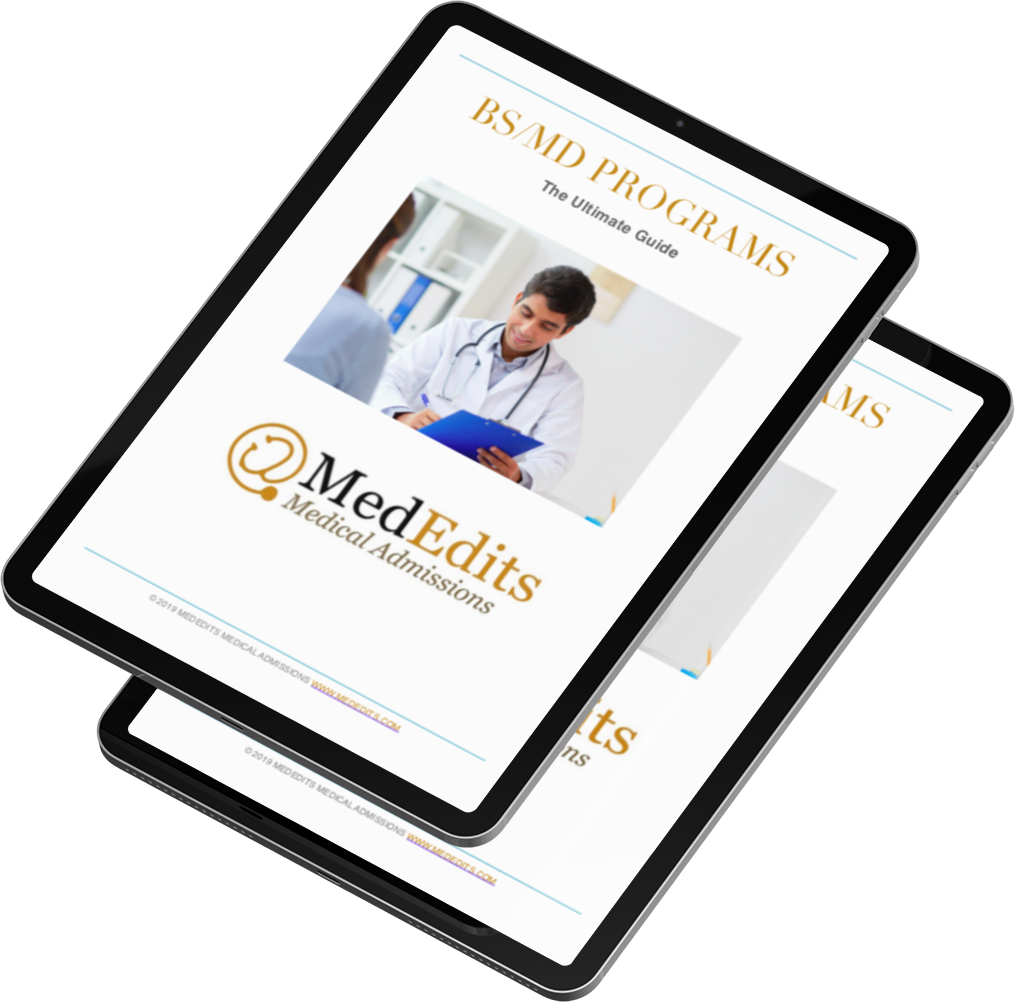 BS/MD Programs 2019 – 2020