The latest medical school interview information for the New York University School of Medicine
2019-2020 NYU School of Medicine Interview Question Type(s)
Hybrid: MMI and Traditional

New York University School of Medicine Interview Prep
2019 – 2020
Congratulations:
You've received an interview at NYU med school, so it's time to prepare.
The NYU medical school interview is a "hybrid interview." 
What does that mean?
The interview consists of eight MMI stations that are seven minutes long each (two minutes to review the prompt followed by a five minute conversation to discuss the prompt). 
But that's not all:
In addition to the eight MMI stations, you will have a 12 minute station that is similar to a traditional one on one interview.
Finally:
As part of the interview, you will also have one break station.
The bottom line:
When preparing for your NYU med school interview, you should practice for both the MMI and traditional interview to be confident on interview day.
NEWS FROM MEDEDITS & THE NEW YORK TIMES
Surprise Gift: Free Tuition for all N.Y.U. Medical Students NYU Medical School Tuition Free
New York University School of Medicine Weather

Many students call us and ask us to describe NYU med school admissions topics such as:
NYU med school acceptance rate.
So, we decided to summarize the data below.
They also want to know about basic metrics and strategies such as:
NYU medical school average mcat score
NYU BCPM requirements
And, how to best present yourself on an NYU secondary medical school application
And of course, they want to hear more about the big NYU tuition story.
Is it true? FREE NYU med school tuition.  Indeed it is.
So, you've worked hard on your NYU primary and secondary application.
Now, it's time to discuss the NYU medical school interview schedule, the MMI, and the traditional interview types. We see this new hybrid interview trend as an important 2018-2019 topic and it is used by the NYU admissions committee.
We've got a TON of admissions committee experience and we've got you covered.
NYU Medical School Acceptance Rate Data
2018-2019 Accepted Student Data
Average GPAs for students accepted to NYU:
NYU Medical School GPA: 3.94 (range 3.47 – 4.0)
NYU Medical School BCPM GPA: 3.94 (range 3.47 – 4.0)
Learn more about NYU Medical School Admissions Statistics and NYU Med School Ranking
New York University School of Medicine
577 First Avenue, 2nd Floor
New York City, NY 10016 USA
(212) 263-5290
(212) 263-0720
NYU Med School Admissions
Welcome to the MedEdits Medical School Interview Resource Center 2020 – 2021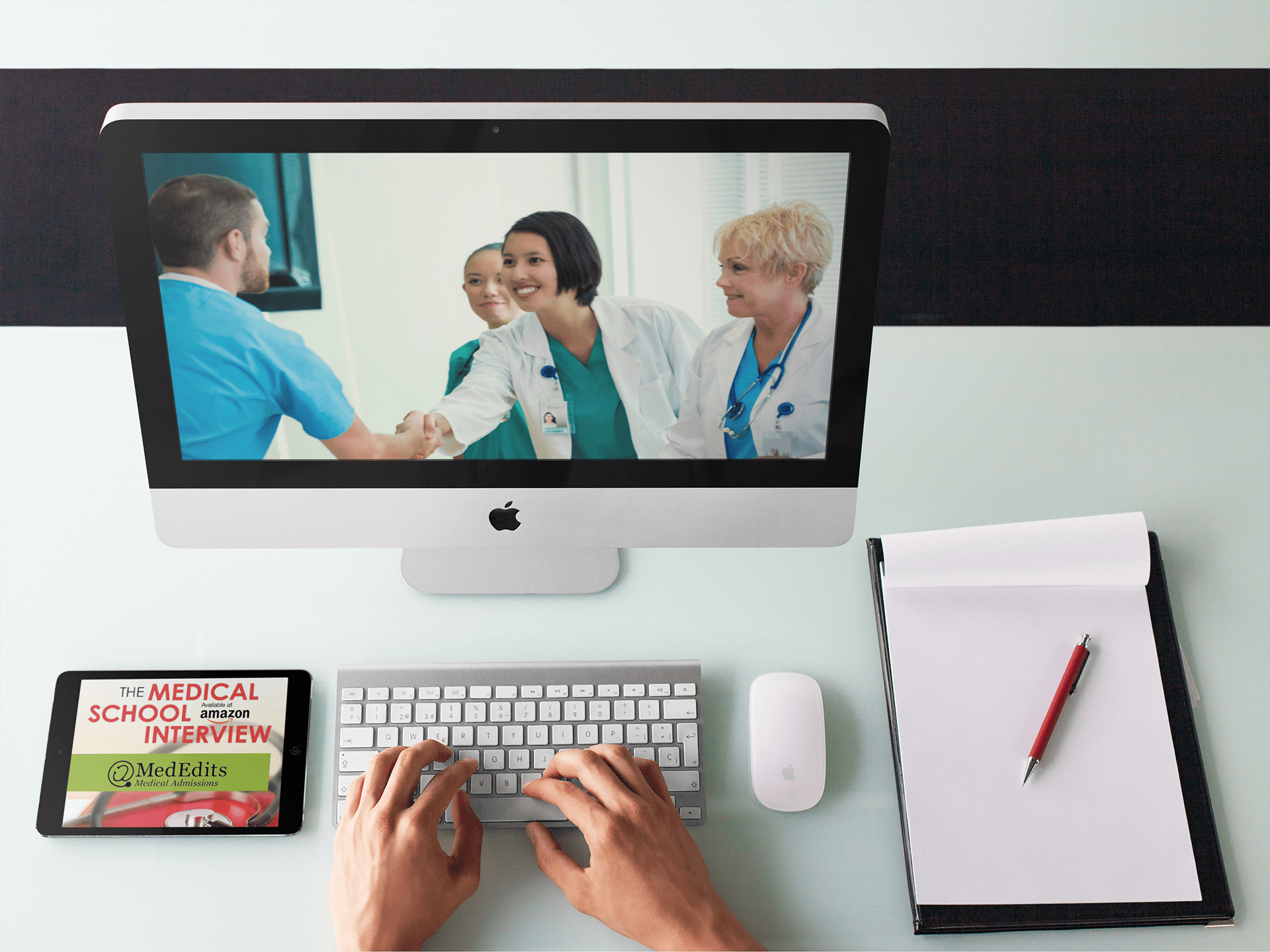 Medical School Interview Podcast(s)
Episode #2: How to get more medical school interviews
Dr Jessica Freedman presents a plan of action to obtain more medical school interviews.
Medical School Interview Videos
Traditional Interview Prep
Interview Thank You Notes
Below is a list of allopathic and osteopathic medical schools with school specific interview tips.
Top Amazon Ranked Traditional Medical School Interview Guide
The Medical School Interview by Dr. Jessica Freedman
Based on her experience as an admissions officer and as a private advisor, Dr. Freedman provides guidance on what to expect on interview day, how to influence what is discussed during your interview and what you can do to ensure a stellar interview performance. She also writes about what goes on "behind the scenes" after your interview and provides a transcript for a sample interview.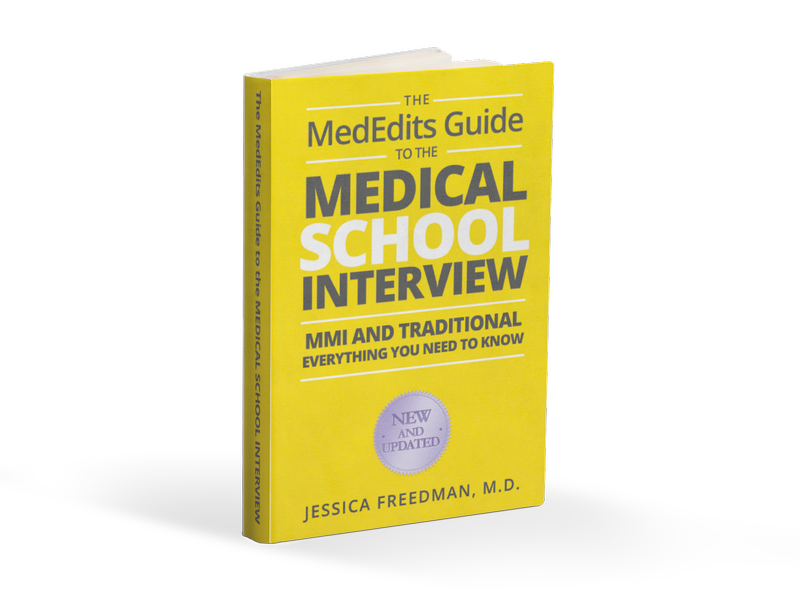 The Medical School Interview includes:
What you must do to prepare
What the interviewer is trying to assess
How to influence the course of your interview
The different types of interviewers and how this impacts your experience
How you are evaluated
What happens at the admission committee meeting after you leave
A sample interview with questions and answers