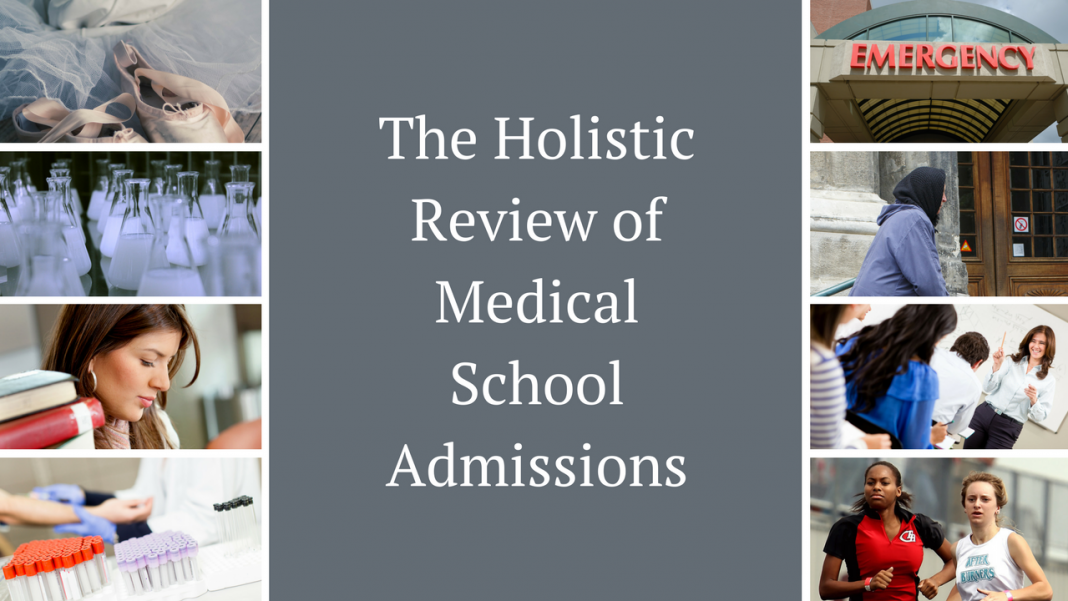 You're a premedical student and want to know how you will be evaluated by medical schools.
Let's get started. 
Medical school admissions committees now emphasize the importance of holistic review.
What does this mean?
Reviewing applicants "holistically" means considering the whole applicant and broadening what admissions committees consider when deciding who should be offered interviews, acceptances, and rejections.
And?
This holistic approach encourages admissions committees to look "beyond the numbers" of MCATs® and GPAs.
Let me explain:
Every applicant pool includes people with high MCATs® and GPAs who don't possess the personal attributes that are ideal to practice medicine, while other applicants in the pool with less than stellar "numbers" will make wonderful doctors.
And that's not all.
Medical schools are seeking applicants with the personal qualities and characteristics that make great doctors and want their students to represent a broad range of experiences, interests, and backgrounds, none of which is necessarily reflected by GPAs and MCAT® scores.
Do all schools follow this format?
In reality, not all medical schools are practicing holistic review in deciding whom to interview and accept. These schools therefore miss some stellar applicants, but two factors account for their failure to embrace holistic review.
First,
Medical schools simply don't have enough "people power" to review each and every application by hand. Most medical school faculty who participate on the medical school admissions committee are not paid for this work.
Second,
Given the sheer numbers of applications medical schools receive, they are under considerable pressure to have cut offs for grades and MCAT® scores.
What does this mean?
Applications that don't meet these cut offs are not reviewed.
Here's the some good news. 
Fortunately, some outstanding and highly competitive medical schools nonetheless have the luxury of choice.
So remember:
Even if they have "high cut-offs" for MCATs® and GPAs, they still have a large enough pool of viable applicants to choose those with both "great numbers" and outstanding personal attributes.