Medical School Letter of Recommendation: The Ultimate Guide (2023-2024)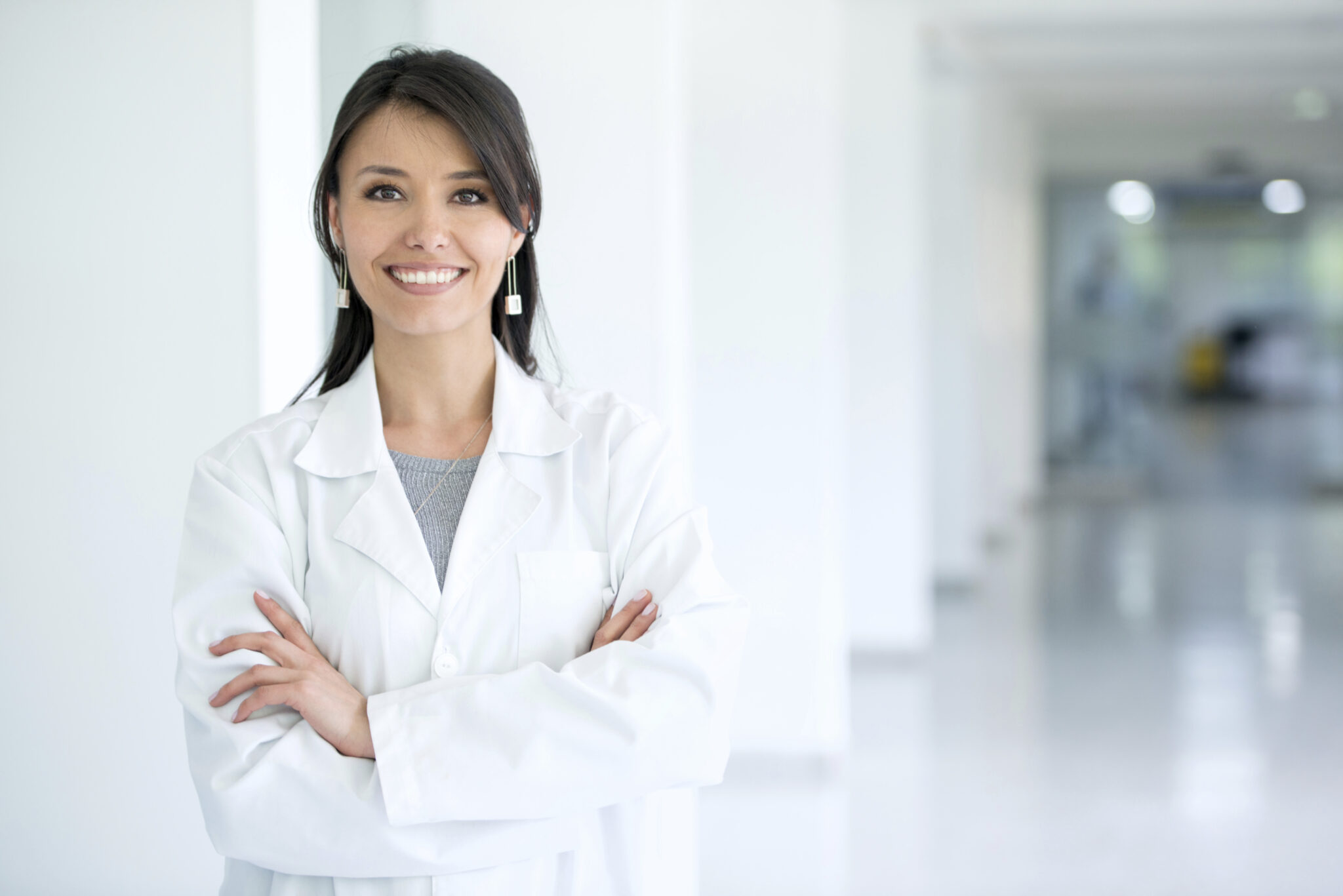 Learn everything you need to know about medical school letters of recommendation including who to ask and how, how many letters you need, and how to create a top-notch letter profile. Read a sample medical school letter of recommendation.
Before we answer some basic questions you likely have about medical school letters of recommendation, let's review the history and purpose of letters in medical school admissions.
Like everything about the med school admissions process, the letter of recommendation (LOR) has evolved from a fairly basic "stamp of approval" by a few teachers to currently, a letter of evaluation (LOE) that is more expansive.
The transition to the letter of recommendation to the letter of evaluation was deliberate and followed the "holistic review" trend. Medical schools have been thinking about admissions in terms of whether a candidate has demonstrated the competencies that are desirable in a medical student candidate – competencies that are required to be successful in medical school and residency. Increasingly, medical education has been thought of on a continuum from undergraduate (medical school years) to graduate (residency years) and beyond to fellowship training. 
Keep in mind that many people use the terms letter of reference and letter of evaluation interchangeably.
Medical schools have slightly different requirements, but, generally speaking, you will need to have a minimum of three school recommendation letters which must include two science letters. Most medical school applicants send in four to five letters of evaluation. AMCAS allows students to send in a maximum of ten letters of reference. However, most medical schools have limits on the number of letters you can submit with the most prestigious medical schools allowing you to send up to six letters. MedEdits' nontraditional or very highly accomplished students routinely submit up to six letters of evaluation when allowed.
How many letters of recommendation do I need for medical school?
Medical schools have slightly different requirements for the LOE, but, generally speaking, you will need to have a minimum of three with two of those letters from science professors. Most medical school applicants send in four to five letters of evaluation. How many letters you send to medical schools will also depend on the system through which you are applying.
AMCAS Letters of Recommendation: AMCAS allows students to send in a maximum of ten letters of reference. MedEdits' nontraditional or very highly accomplished students routinely submit up to eight letters of evaluation. 
TMDSAS Letters of Recommendation: TMDSAS allows one heath professions committee packet or three individual letters of reference. You are also allowed to send in one additional letter.
AACOMAS Letters of Recommendation: AACOMAS defers to individual medical schools regarding how many letters you should send. Letters can be sent directly to medical schools or via AACOMAS.
What are medical school admissions committees looking for in letters of recommendation?
The Association of American Medical Colleges has clearly outlined the competencies medical school admissions committees what to know you possess. Letter writers are expected to comment on any of the competencies of which they have knowledge. Admissions committees want to know about your academic abilities as well as your personal qualities and characteristics. Not every letter writer will be able to write about every competency listed below.
Thinking and Reasoning Competencies
Critical Thinking

Quantitative Reasoning

Written Communication
Science Competencies
Living Systems

Human Behavior
Pre-professional Competencies
Service Orientation

Social Skills

Cultural Competence

Teamwork

Oral Communication

Ethical Responsibility to Self and Others

Reliability and Dependability

Resilience and Adaptability

Capacity for Improvement
Admissions committees also value comparison information highly. What does this mean? They want to know how you compare to other students or co-workers within context.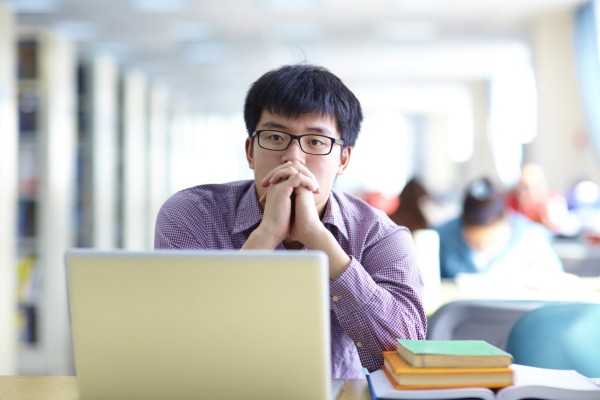 Who should write my medical school letters of recommendation?
We consider the ideal letter portfolio to include a total of four to six letters (keep in mind that TMDSAS allows a letter packet or a maximum of four letters):
Two letters from science or math teachers/professors (any letter from a biology, chemistry, physics or mathematics teacher/professor). These two  letters are the most important letters in your portfolio.

One research letter. A research letter can be as important as your science/math letters if you have done significant research.

One non science/math teacher/professor. Many medicals schools require a non science letter.

One clinical letter (ideally a physician. For osteopathic applicants, this clinical letter should be from an osteopathic physician). Unless your letter is from an academic physician, keep in mind that this letter won't have huge impact but can serve more as a character reference.
If you majored in something other than science or math, we suggest that your non science/math letter be from a teacher/professor within your major. If you attend a large university and know your teaching assistants (TAs) better than your professors, you can ask the TA to write the letter of reference and the professor can cosign the letter.
By the same token, if you did research primarily working with a lab assistant or post doc and had little contact with the principal investigator (PI), ask the person with whom you worked most closely to write the letter and have the PI cosign the letter. Additional letters from extracurricular mentors mainly serve as character references and, while they don't hurt your candidacy, they won't be overly influential.
Keep in mind that there may be specific medical school requirements so be sure to check each medical school individually.
If I am a nontraditional applicant, who should write my letters?
As a non traditional applicant, you want to have letters that are from people who have worked with you most recently whether in an academic, scholarly, or work-related position. If you are in a post baccalaureate or other academic program, finding letter writers will not be difficult. The bigger issue is for people who have been out of academics for several years and may have distant relationships with professors. In these cases, do your best to reach out to those professors whom you have in mind early to meet or speak with them so you can remind them of who you are and what you have done since graduation.
What does it mean to waive my right to see my letters?
When you waive your right to read your letters, it means that you don't have the right to read what is written about you. Why are you asked this question? Letter writers are more willing to give honest evaluations if they know you won't be reading the letter of evaluation. So, you should ALWAYS waive your right to read your letters (that means clicking "yes"). However, many letter writers will offer to let you read your letter of evaluation as a kind gesture. If your letter writer offers to let you read a letter of reference, you are in the clear even if you waived your right to read it.
Do I need a medical school committee letter?
If your school has a pre med advising committee letter, you should make sure to qualify for it and have it. Not having a committee letter in your profile if your school offers one is a red flag to admissions committees. In order to receive the best possible committee letter, follow their process explicitly. The way you interact with your health professions advising office or with the committee will determine the quality of your committee letter. Be polite, be on time, give them quality responses to written questions/questionnaires and meet all deadlines. These actions are evidence of your professionalism and they will notice whether you are professional or not.
How do I ensure I have the best letter profile?
Consider your letters in total – are key aspects of you covered? Do you have someone who can speak about you as a learner? A researcher? A scholar? An intellectual? An employee? Most importantly is a writer who can talk about character and your interpersonal skills vis a vis other humans – your future patients. Letters should provide rich content that cannot be known from looking at your transcript or list of activities.
When necessary, letters can corroborate something that needs further explanation or underscore what you have talked about in your personal statement. Ideally your letter writers should know you quite well and be able to compose outstanding letters of evaluation. "Luke warm" or mediocre letters of evaluation can hurt your candidacy. The AAMC outlines what should be included in letters of evaluation in this guidelines brochure: Guidelines for Writing a Letter of Evaluation for a Medical School Applicant.
Do professors ever write negative letters of reference?
Only under rare circumstances, if a professor truly believes you are a danger to the practice of medicine would someone write a negative letter of reference. If a letter writer does not feel he or she can support your candidacy, they would typically communicate that when you ask for the letter.
Should I get a letter from a "big name?"
Unless you have had direct contact with the "BIG NAME" in a work, academic, scholarly or extracurricular setting, and he or she can write about your distinguishing qualities and characteristics, a letter of this type can actually hurt your candidacy and be seen as disingenuous. Applicants should not get letters from someone with whom they haven't worked or does not know them well. Medical school admissions committee members want to read letters from people who can truthfully discuss your accomplishments, characteristics, and attributes.
Which letters of recommendation are most useful?
The AAMC's Analysis in Brief looked at how admissions offices felt about the letters they received and found that letters from advisors were most helpful. They also thought that guidelines or some standardization would be helpful so the AAMC produced guidelines for letter writers – I highly recommend that applicants read this guideline and use it together with their letter writers. It is the gold standard for both the applicant and for the writer. I hope it will help you work with your letter writers.  Here is a link for Guidelines for Writing a Letter of Evaluation for a Medical School Applicant.
When should I ask for my letters of recommendation?
When to ask for letters of evaluation in part depends on your working relationship with the letter writer. For example, if you take a fall biochemistry course and plan to ask that professor for a letter, you should request it as soon as the course is over assuming you won't be working with that professor further. The more time you give your letter writers to compose their letters, the more likely they will be thoughtful and timely letters of evaluation. Ideally, you should request all letters of evaluation by April of the application year. Why? Professors receive tons of letter requests and you want to do your best to beat the rush so your letters of evaluation aren't submitted late. If you will be getting a medical school committee letter, follow those instructions closely as mentioned earlier in this article.
How do I ask for letters of recommendation?
The answer to this question really depends on two things:
Your relationship with the letter writer

Your letter writer's "style"
There is not a formulaic way to ask for letters of evaluation since because of the two variables above. For example, if you know your letter writer quite well and see her regularly, ask in person. If you are asking a professor for a letter, consider visiting him or her during designated office hours. How you ask again depends on your relationship. You might ask her when you see her, casually. Or, if you have a more formal relationship, maybe you would make an appointment to sit down with her.
The key is to ask her if she'd be willing to write you a strong letter of reference for medical school. Then I suggest asking the letter writer what she would like from you to make the task easier. Offer to give her your CV/resume and personal statement. Ask what else she might need to make the process easier. Every letter writer has his or her own style for writing letters. Some may want to talk to you about your interests while others would be perfectly comfortable writing a letter with no additional information.
For letter writers you don't see regularly, it is perfectly acceptable to send an email request. However, if you don't receive a reply in three or four business days, follow up with a phone call.
I suggest sending an email like this:
SUBJECT: [YOUR NAME]: Letter of evaluation
Dear Professor X,
I hope you are doing well. I am applying to medical school this summer and I was hoping you would be willing to write me a strong letter of evaluation. I really enjoyed your course in genetics and feel it gave me a firm foundation that will help me in medical school. I would be happy to meet with you and can send you my CV, personal statement, transcript, the AMCAS letter guidelines or anything else that might be useful. Thank you for your time and consideration. I look forward to hearing from you.
Sincerely,
[YOUR NAME]
[YOUR PHONE NUMBER]
medical school letter of recommendation template
How do I nudge my letter writer?
After you submit your application be sure to check on the progress of your letters ensuring they have been received by AMCAS. If after two weeks of submitting your application, and assuming you gave your letter writer at least two weeks notice, if your letter hasn't been received, I suggest reaching out to the letter writer via email, gently and politely reminding him about the letter.
Consider sending an email like this:
Dear Professor X,
I hope you are enjoying the start of summer. I am happy to report that I sent in my medical school application two weeks ago. I know how busy you are, so I wanted to make sure you are still able to write me a strong letter of evaluation in support of my candidacy. Please let me know if there is anything I can do or if you need any further information.
Thank you for your consideration and time.
Sincerely,
[YOUR NAME]
[YOUR PHONE NUMBER]
How do I thank and follow up with my letter writer?
After your letter is received, be sure to express gratitude.
I suggest sending your letter writer an email like this:
Dear Professor X,
I wanted to thank you for taking the time to write my letter of evaluation for medical school. I value your endorsement of my candidacy. I will be sure to keep you posted as the medical school application season progresses.
Enjoy your summer.
With gratitude,
[YOUR NAME]
Then, be sure you keep in touch with your letter writer throughout the application season!
What if I am asked to write my own letter of recommendation?
I find that more and more letter writers are asking students to write their own letters. Why? Your professors are busy and simply don't have the time! So, what do you do? I suggest following the AAMC letter guidelines: https://www.aamc.org/download/349990/data/lettersguidelinesbrochure.pdf. If you need further guidance on how to write a stellar letter of evaluation, contact us.
By what date should my letters be sent?
Ideally, you want your letters of evaluation to be received when your secondary applications are sent in or earlier. Since medical schools won't review your application until the secondary application is received, you don't need to stress if your letters haven't been sent in by the time you submit AMCAS. That said, do not let this delay requesting your letters of reference since it takes some letter writers quite a long time to compose letters. In the ideal world, your letters should be sent in when you submit your medical school application.
How are my letters of recommendation stored and sent to medical schools?
There are two primary ways to send your letters of evaluation to medical schools.
Your college or university may collect and hold on to your letters of evaluation sending them all together in as a packet once you apply to medical school. Alternatively, letters of evaluation can be uploaded directly to AMCAS via the AMCAS letter writer application: https://services.aamc.org/letterwriter/. Finally, some applicants use a letter dossier service to store and send letters of evaluation. The two most popular dossier services are Interfolio and VirtualEvals.
Does AMCAS need to have all of my letters for my application to be verified?
Your application will be processed and verified even if your letters have not yet been received. As your letters are received, they will be sent to medical schools on a rolling basis.
If I am a reapplicant, do I need to resubmit my letters?
The answer is yes! AMCAS does not store letters of evaluation.
Can I read a sample letter of recommendation?
Yes! See below for a sample medical school letter of recommendation.
Dear Admissions Committee Members,
I am writing this letter on behalf of Sarah Smith who is an applicant for medical school. I have known Sarah for two years. I have directly supervised Sarah as she has worked as a medical assistant in my internal medicine office and has shadowed me as I evaluate patients. During the summers Sarah worked full time, and during the school year, she worked on Saturday and one evening per week.
Sarah's primary responsibilities in my office were to greet patients, use our electronic medical record to document visits, and help patients check out. Once Sarah became EMS certified six months ago, she started helping our clinical assistants and nurses take initial vital signs during patient visits. As a shadow student, Sarah observed me as I cared for patients when they were willing to have an observer.
Sarah has many qualities that I believe will make her an outstanding medical student and physician. First of all, she is intellectually curious and independent reading about patient diagnoses on her own. She would also ask questions that demonstrated insight and an ability to quickly synthesize information. From time to time Sarah and I would also discuss what she was studying in college, and, even thought I was rusty on everything she was discussing, the conversations were engaging and showed her commitment to her studies.
Sarah also has the compassion and empathy that all physicians should possess. Patients would often comment that she was kind, understanding, and listened attentively. At holiday time, Sarah received many gifts from grateful patients. She is the only young student I have worked with to be acknowledged in this way. I also saw that she had a unique ability to connect with patients because she was open, authentic, honest, and treated everyone respectfully.
Finally, Sarah's interpersonal skills were extraordinary. She worked with my diverse staff wonderfully, respecting everyone in my office and contributed to the positive work environment. She was a great team player always aware of when someone needed help or was having a bad day. Her maturity and consideration of others is something I have never observed in someone her age.
I give Sarah my absolute highest recommendation. Since I work near the University, I have had close to 100 students work in my office and shadow over the years. Sarah is, by far, the smartest, most mature, and best suited for a career in medicine of all the students with whom I have worked. I congratulate the medical school that is lucky enough to recruit her. Please reach out with any questions.
Sincerely,
Sarah's Boss, MD
Getting into a medical school has never been more competitive. Let the experts at MedEdits help you with your medical school application materials. We've worked with more than 5,000 students and 94% have been admitted to medical school.
Need Help With Your Application Materials?
Schedule a Free 15 Minute Consultation with a MedEdits expert.