TMDSAS & AMCAS 2022 -2023 Application Packages
Strategy Meeting
Personal Statement Unlimited Edits
Work & Activities Unlimited Edits
Two Texas Essays Unlimited Edits
x
x
x
x
x
Unlimited Messaging
Private Facebook Group + Top Ranked Books Written by MedEdits' Chair, Dr. Jessica Freedman
Collaborative Workspace
Strategy Meeting
Personal Statement Unlimited Edits
Work & Activities Unlimited Edits
Two Texas Essays Unlimited Edits
School List Review
Secondary Essays (2,000 Words) – Approx. 4 schools
x
x
x
Unlimited Messaging
Private Facebook Group + Top Ranked Books Written by MedEdits' Chair, Dr. Jessica Freedman
Collaborative Workspace
Strategy Meeting
Personal Statement Unlimited Edits
Two Work & Activities Unlimited Edits
Two Texas Essays Unlimited Edits
School List Review
Secondary Essays (5,000 Words) – Approx. 10 schools
Two – Mock Interviews
Interval Meetings
x
Unlimited Messaging
Private Facebook Group + Top Ranked Books Written by MedEdits' Chair, Dr. Jessica Freedman
Collaborative Workspace
Strategy Meeting
Personal Statement Unlimited Edits
Two Work & Activities Unlimited Edits
Two Texas Essays Unlimited Edits
School List Review
Secondary Essays (10,000 Words) – Approx. 20 schools
Two –  Mock Interviews
Interval Meetings
Letter of Intent/Update Letter
Unlimited Messaging
Private Facebook Group + Top Ranked Books Written by MedEdits' Chair, Dr. Jessica Freedman
Collaborative Workspace
Flexible payment plans available for all packages. Contact us (914) 909-3915 for details.
Step 1:

 

Payment
Submit payment above.  Click on the BUY NOW button (above) to pay via PayPal or credit card.
*If you do not hear from MedEdits promptly, please check your spam/junk folder or contact us. By submitting payment, you agree to our terms and conditions.
Step 2: Schedule Your Session
After payment is submitted, we will send you a diagnostic inventory questionnaire to complete and directions on how to proceed.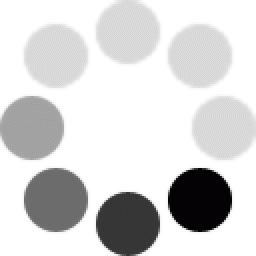 Processing your request…
Related: Texas Medical School Admissions Resources:
Texas Medical School Application Help and Success
The vast majority (94%) of Texas medical school applicants who work with MedEdits throughout the entire admissions process are accepted to medical school. A full 100% are accepted to osteopathic medical schools. 
What is the profile of a MedEdits' student?
Some of our students have pristine records. We can offer these applicants an edge to make them the most competitive applicants to the most prestigious medical school.
However:
Many of our students are TMDSAS non-traditional applicants or have a candidacy flaw (or two) such as:
A less than ideal MCAT score
Poor grades
Circuitous path to medical school
Extracurricular or scholarly deficits
We can help smooth out the edges of your candidacy, turning your liabilities in to assets, so you shine.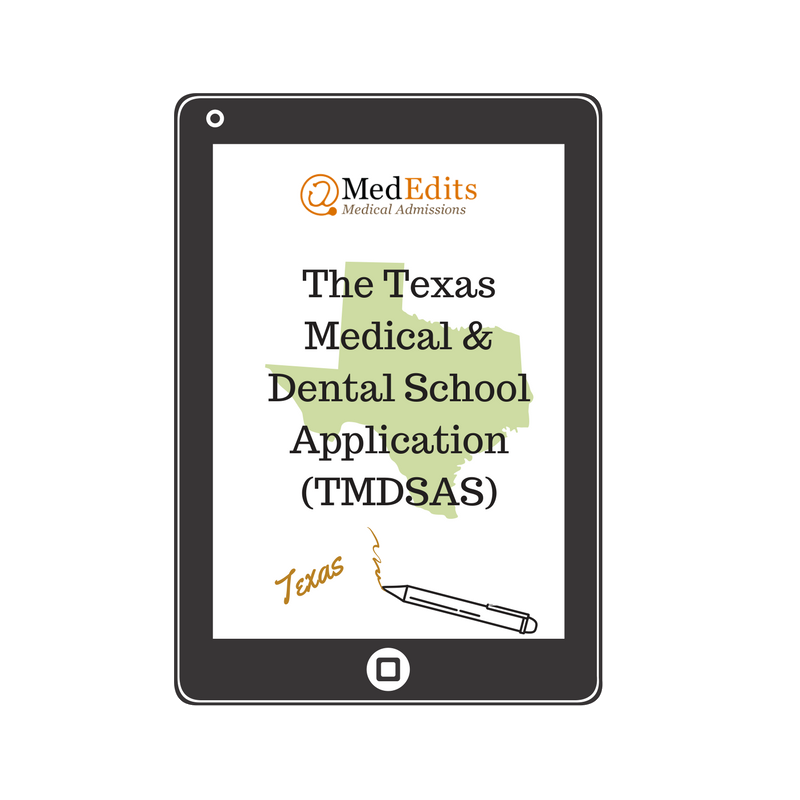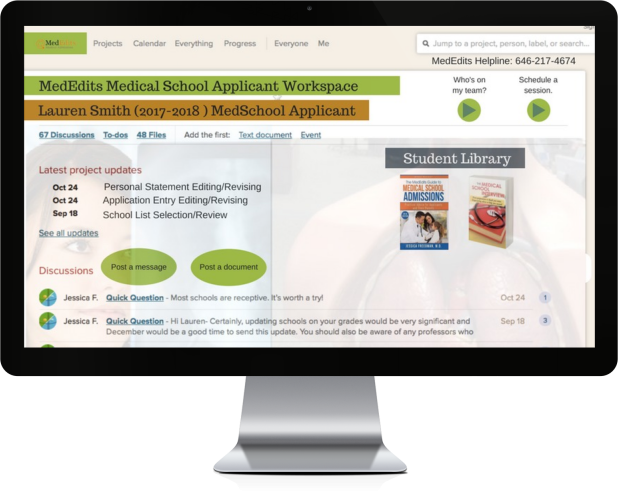 MedEdits' TMDSAS Student Portal
How to apply to medical school in Texas
MedEdits' advisors are the best medical school admissions consultants. We can help you with all the following:
Discuss and organize your premedical profile, letter of recommendation writers, and important Texas medical school dates, deadlines and many other important TMDSAS topics
Texas medical school application coaching and advising
Texas medical school personal statement advising
Texas medical school selection
Traditional, Multiple Mini Interview, and other formats of interview preparation
After purchasing a diagnostic/discovery session or medical school primary application package, clients have the option to work with MedEdits on an ongoing basis throughout the application year.
Be aware of important TMDSAS dates and deadlines and then add a MedEdits advisor to your admissions team.
Texas medical schools application timeline:
May 1: Application Opens
Mid July 2021-Mid January 2022 Medical School Interviews
Aug 1: Early Decision Program Application Deadline
Sep 15: Early Decision Program Results Announced
Sep 29: Medical/Dental/Veterinary School Application Deadline
Oct 16: Medical Schools Non-TX Residents and Special Programs Acceptances Begin
Nov 15 – Dec 31: Medical Schools May Extend Offers of Acceptance to Texas Residents Prior to the Match
Feb 1: Match Results Announced & Rolling Admissions Period Begins

Dates subject to change by the

TMDSAS

.
The vast majority of students applying through TMDSAS (Texas Medical and Dental Schools Application Service) also apply through AMCAS. We have therefore created two packages that will suit students applying through both application systems. If you need a different set of services, please contact us. We also help students applying to osteopathic medical schools in Texas.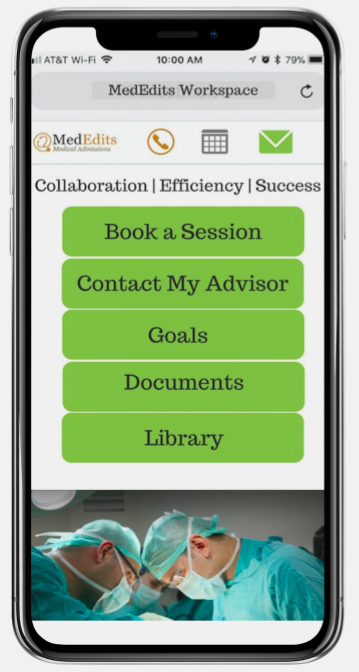 MedEdits' TMDSAS Map of Success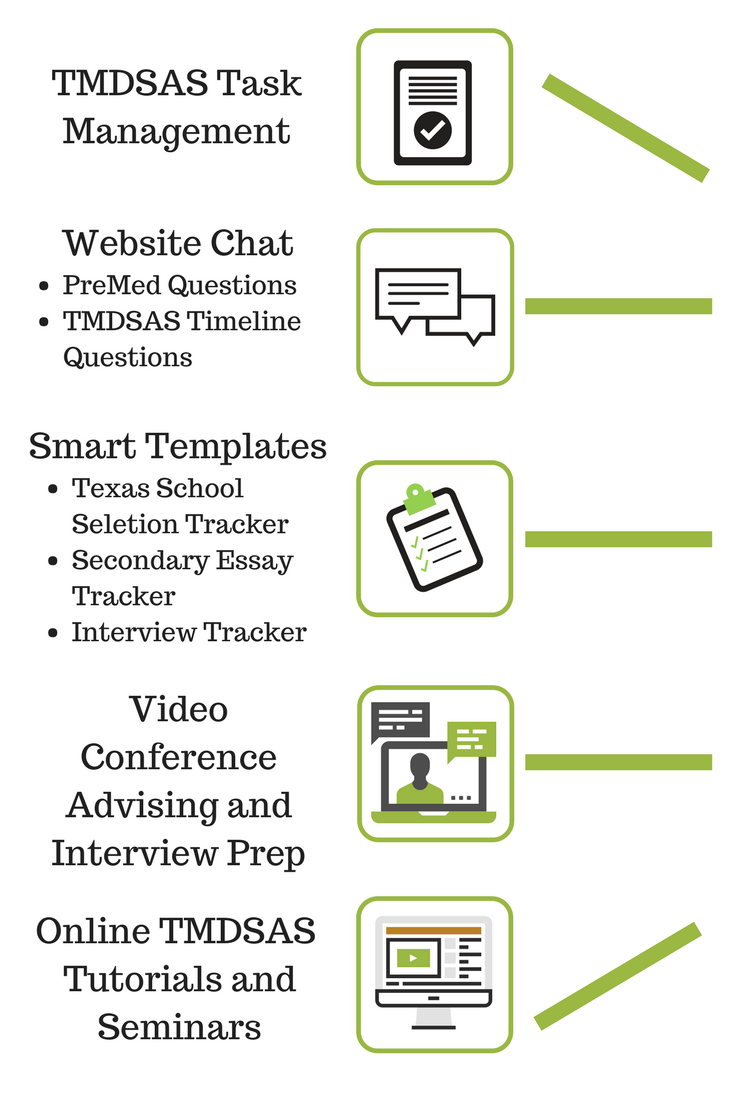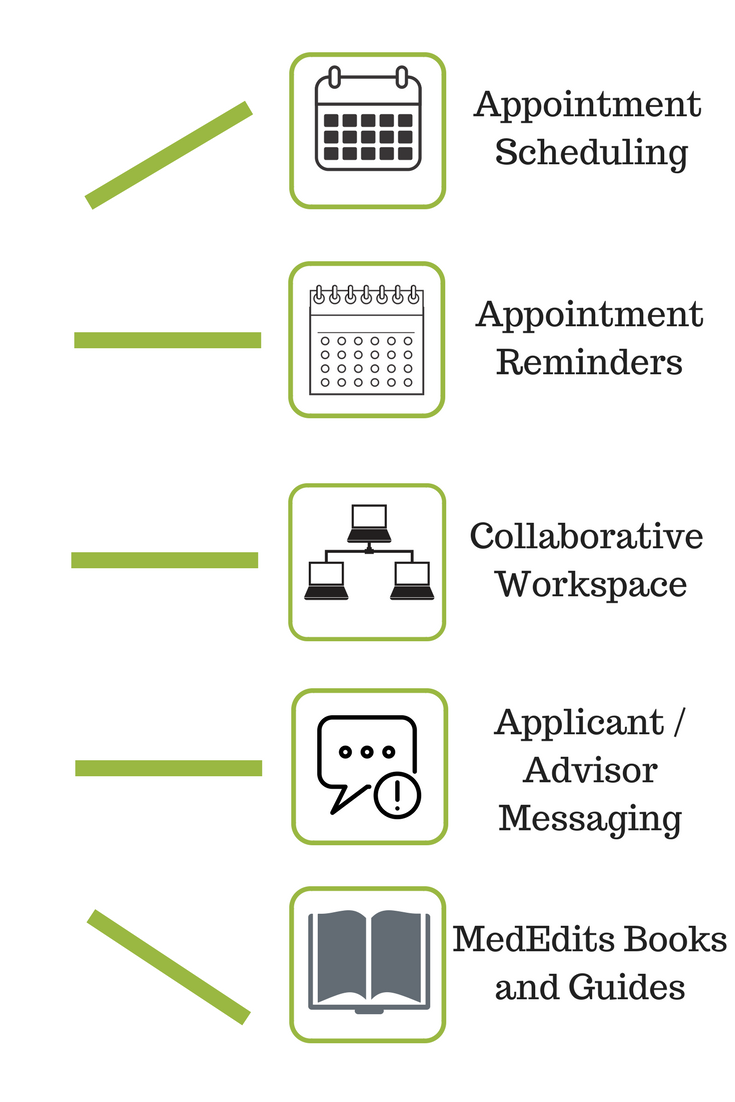 The best medical application service in Texas.
MedEdits seamless workflow. Know what you need to apply to medical school in Texas.
12 Reasons why MedEdits is the best TMDSAS admissions consulting service.
1) Discovery Session: Where it all begins
We will work with you one on one to devise a personalized strategy that will optimize your success. Topics discussed include:

Academic coursework
Extracurricular involvement
Letter writers
MCAT timing
How to approach your TMDSAS admissions documents
Applying to Texas medical schools and "out of state" schools
How to prepare for Texas medical school interviews
When Texas medical schools start interviewing
When Texas medical schools stop interviewing
Texas medical schools' average GPAs and MCATs
Texas medical schools' application timeline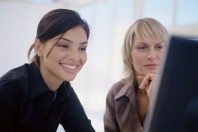 2) Applicant Coordinator: We're here to guide you step by step
At MedEdits, we take good care of you. This is our full time job. Clients are assigned an applicant coordinator who helps with all logistics related to your work with us.  We have frequent conversations via phone, Skype, and many messaging/texting services to keep you motivated and on track.
3) Pre-Med Student-Centered Approach
Our team, as a whole, takes great pride in the work we do, and this applicant-centered view defines our commitment to the clients we serve.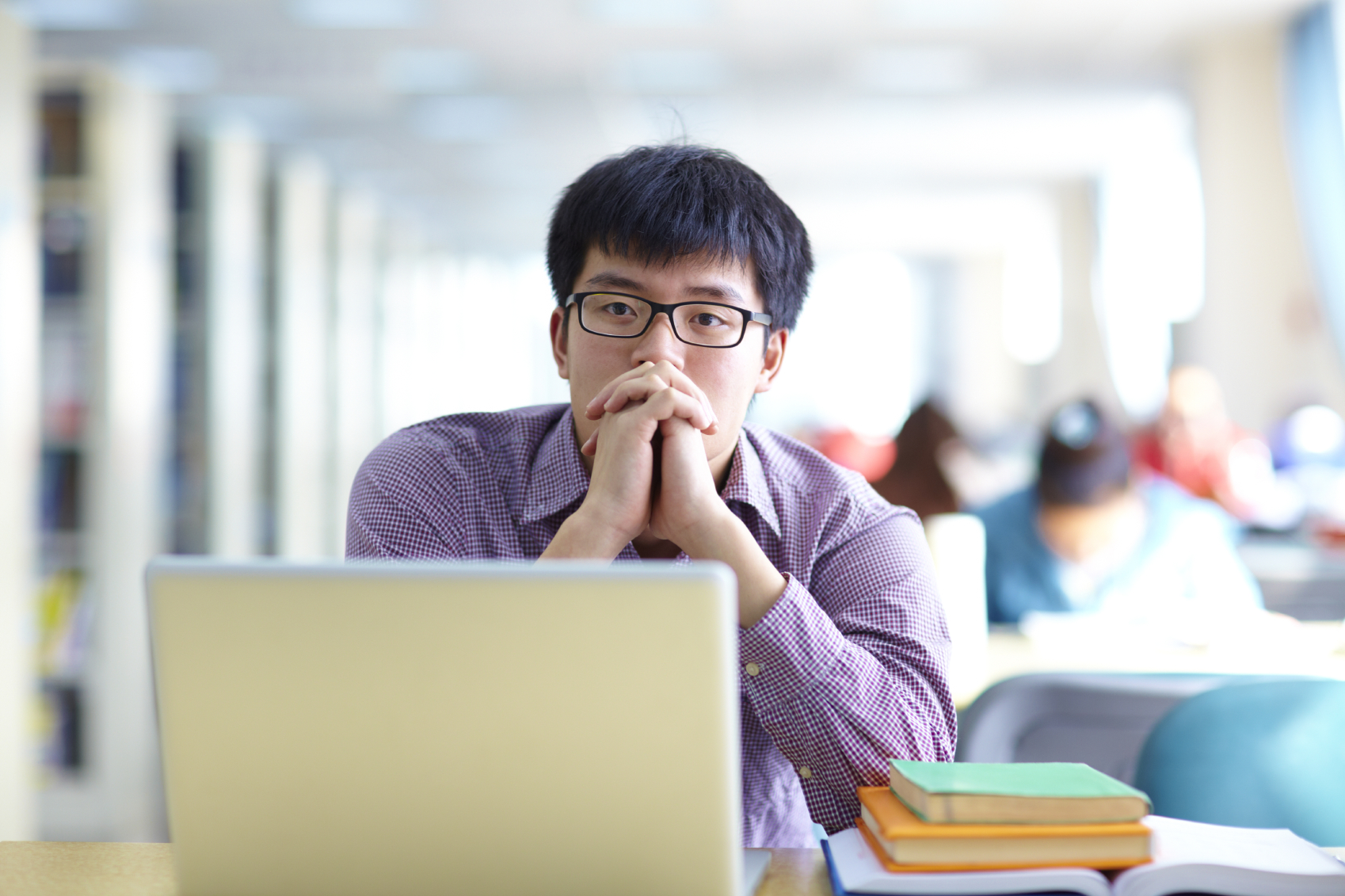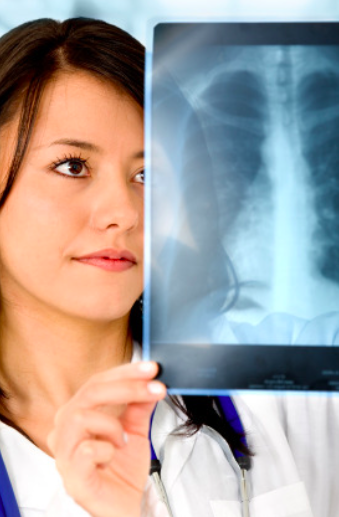 4) Evidence-Based Pre Med Advising
We attend the annual Association of American Medical Colleges meeting and read the academic medicine literature to stay up to date with the most recent statistics and data. This allows us to serve as a cutting edge resource.
 5) Admissions Committee Wisdom & Expertise
MedEdits is recognized as the nation's leading medical admissions company. Our reputation for excellence is based on our unmatched experience in academic medicine, record of success, and personalized service.
Major meetings that keep MedEdits advisors up to date: AAMC and AMSA national and local meetings.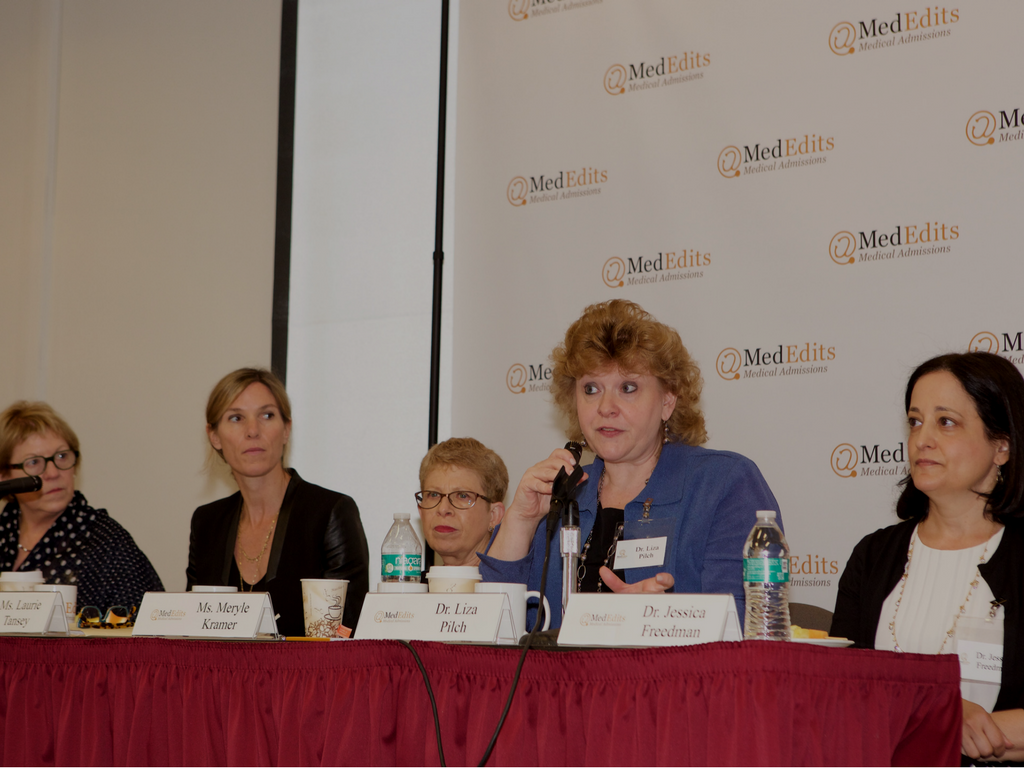 6) Your Personalized, Dedicated, TMDSAS Application Team
Our faculty of expert medical educators has worked on faculty at medical schools across this country. And, none of us works in a vacuum — we collaborate. MedEdits clients benefit from our pool of expertise.
7) Compassion and Understanding: Experience Matters
We realize how stressful the admissions process can be for students and families. At MedEdits, we advise each client with support, understanding, and many years of Texas medical school admissions experience.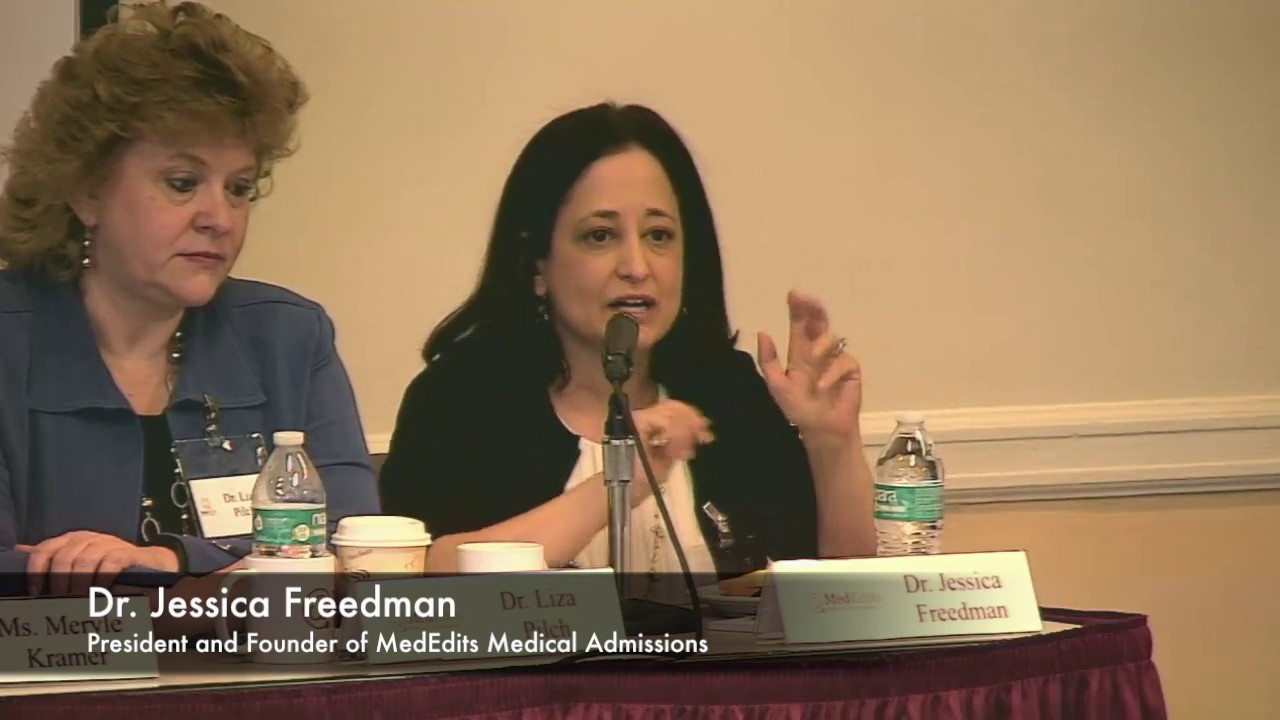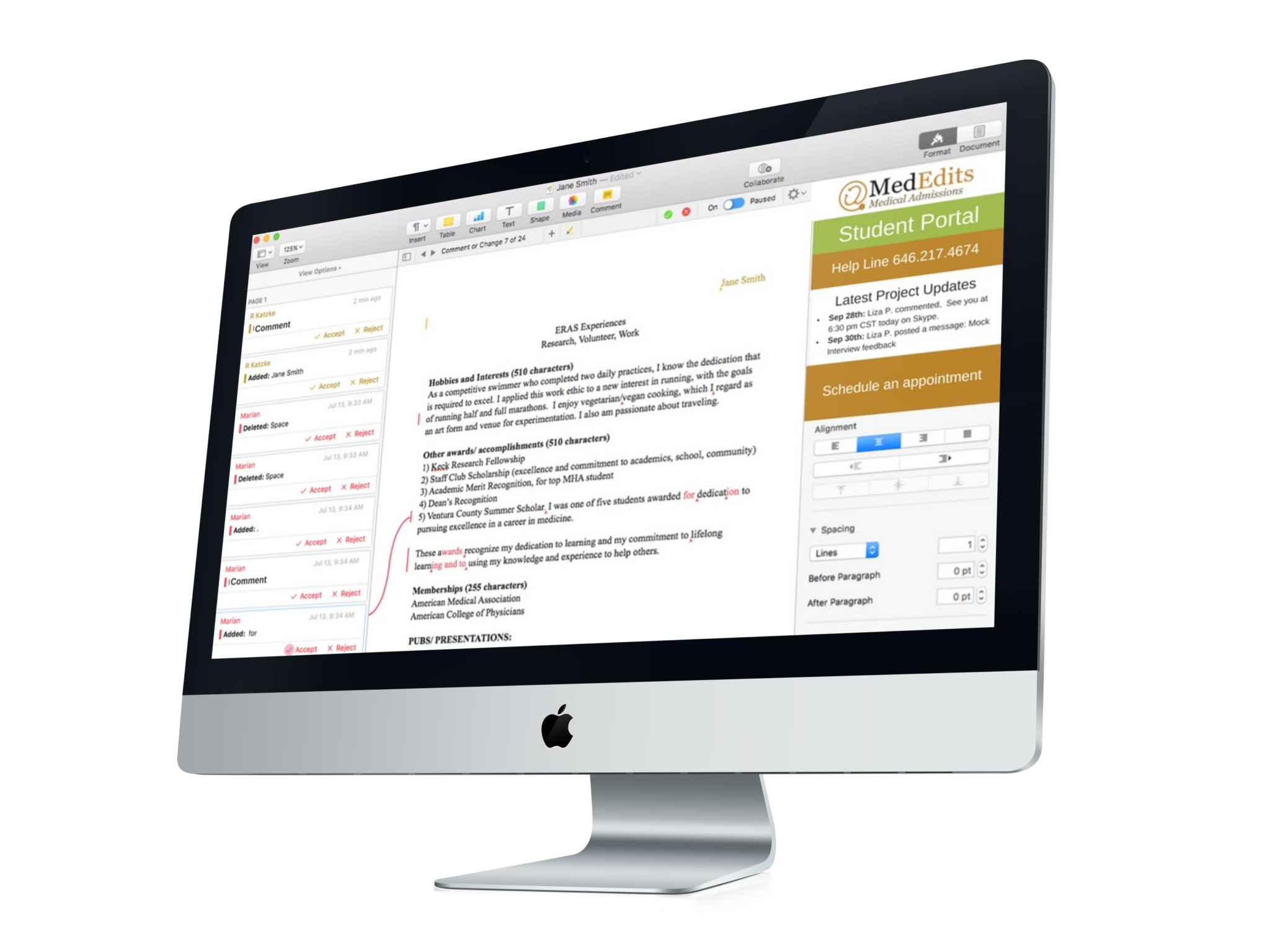 8) Medical School Application Content Overhaul
We do more than just review your grammar. Our extensive content suggestions will allow you to focus your personal statement to highlight your strengths and distinguishing experiences. Our document review process is truly unique and allows our clients to win interviews they might otherwise lose.
9) Professional Medical School Admissions Editorial Review
Every document revision is edited by an experienced professional editor whom Dr. Freedman has trained in the art of medical admissions. You get the advantage of working with your MedEdits advisor AND the best medical school admissions editors in medical education.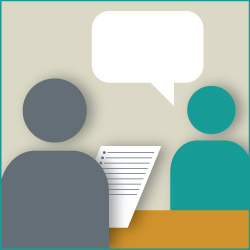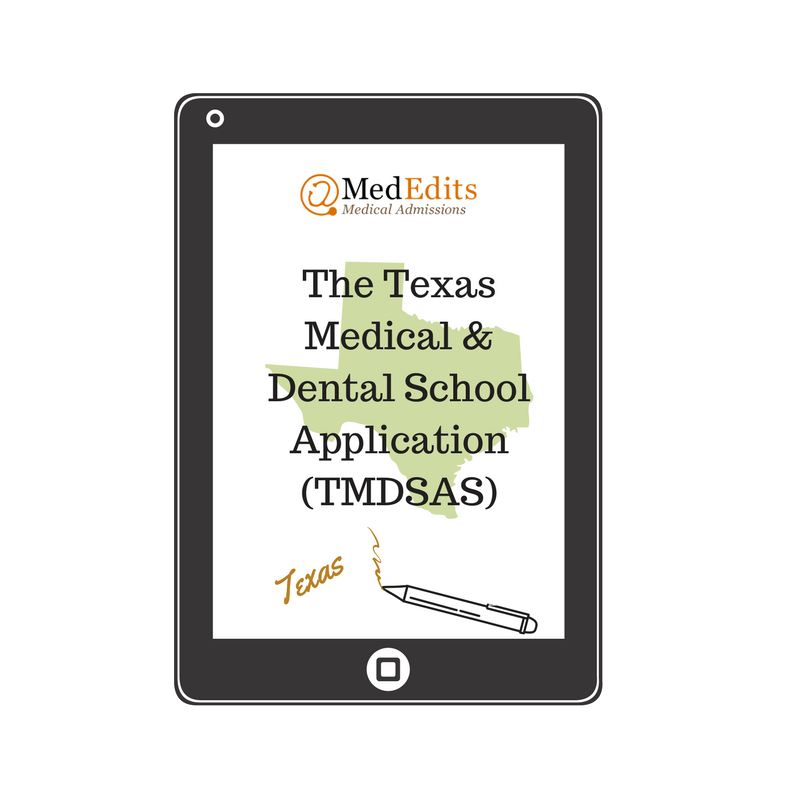 10) Texas Medical School Application Personal Statement and Application Entry Editing and Advising
We will make extensive valuable suggestions to improve your personal statement content. We ensure that your statement showcases your most important experiences. Of course, we also review your grammar, syntax and sentence structure!
11) Interview Preparation and Coaching
Practice makes perfect. We will ask you the "basic questions" as well as the "tough ones." By helping you to understand how to present yourself and your experiences in these sessions, you will feel confident and empowered. All mock interviews include personalized written feedback.
Important topics:

TMDSAS interview timelines
Traditional, MMI, and other interview formats
Post interview thank you notes and other form of admissions committee follow up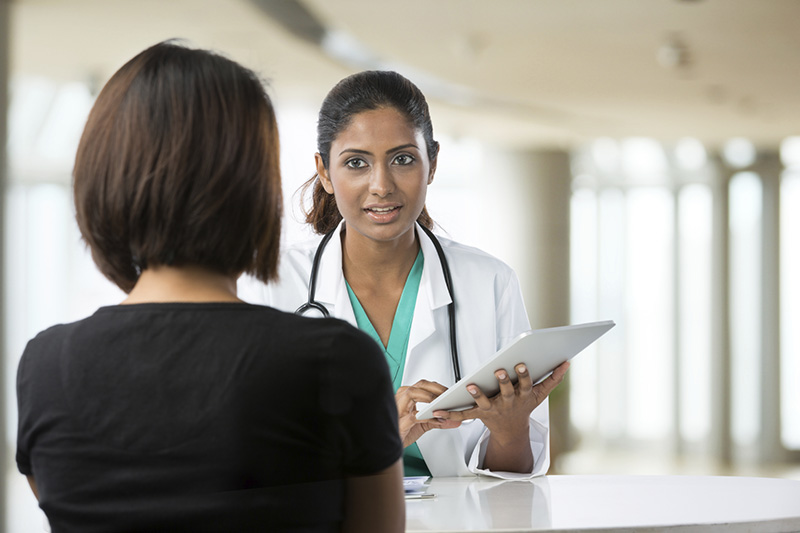 12) Post Interview Letter of Intent Editing
If you are waitlisted, it is important to communicate to your top-choice choice school effectively. We help you craft an effective letter of intent to improve your chance of being accepted at your #1 pick!
*Individually designed packages are available to suit each client's needs.