How to Get Into Weill Cornell Medical School 

(2020-2021)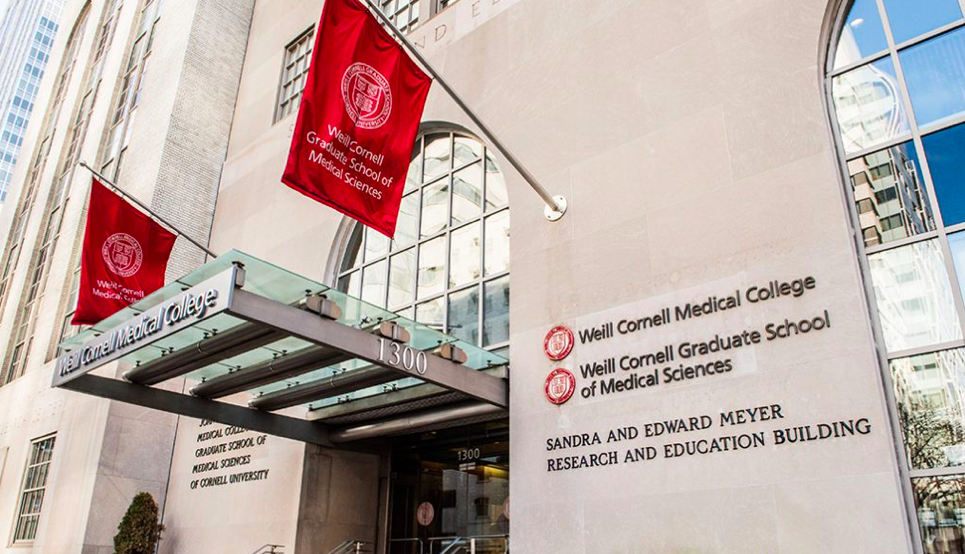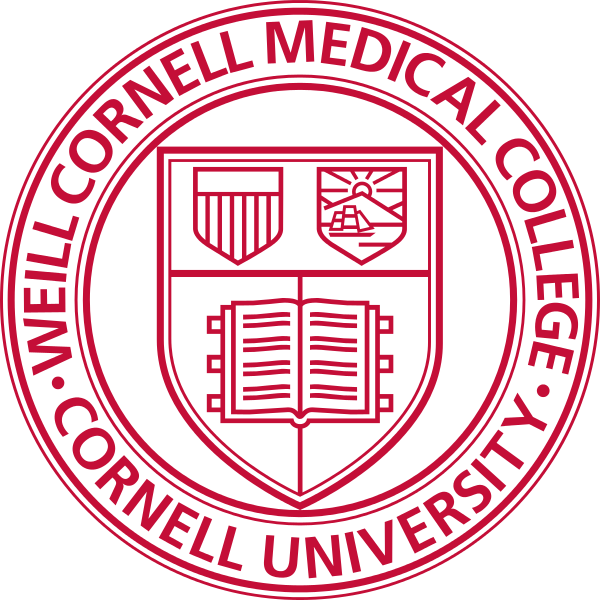 Founded at the end of the nineteenth century, Weill Cornell Medical School is one of the top medical colleges in the U.S., with many affiliated hospitals and institutions, including Memorial Sloan Kettering Cancer Center. The medical school of Cornell University, Weill Cornell is located in New York City, while the undergraduate school is upstate in Ithaca, New York. 
Cornell is currently ranked #11 in research by U.S. News and World Report. With a program emphasizing active learning, clinical exposure, and diversity, the medical school is highly prestigious and very selective.
"Medicine is constantly changing, but Weill Cornell Medicine's compassionate, superior patient care is constant. WCM's mission is shaped by three parts: Exceptional care, research and education. Weill Cornell Medicine is among the nation's top-ranked medical and graduate schools, striving for excellence in its education of the world's future healthcare leaders. Research by faculty and graduate students at Weill Cornell Medicine is collaborative, groundbreaking and patient-focused."
"
Cornell Medical School Programs
There are three main programs that will lead to you earning a doctorate of medicine from Weill Cornell. They include:
MD Program
Based on themes of the scientific basis of medicine, patient care, and physicianship, the traditional MD program is characterized by putting theory into practice through learning the sciences and research and engaging in clinical activities.
Tri-Institutional MD-PhD
In partnership with Rockefeller University and Sloan Kettering Institute, this program offers students the opportunity to prepare for a career as a physician-scientist. Learning with some of the most renowned practitioners and scholars of human biology and clinical medicine, students earn both MDs and PhDs. All participants receive scholarships and stipends covering their entire tuition and expenses for the duration of the program.
MD-MBA
Together with Cornell's Johnson School of Management, Weill Cornell offers a dual-degree program that leads to students earning an MD and MBA. Students build a foundation in how to pursue a medical-business career, preparing them for leadership roles in healthcare-related organizations.
Cornell Medical School Acceptance Rate and Admissions Data
Weill Cornell School of Medicine is highly selective, with an acceptance rate of 5 percent. In 2019, 6,385 people applied. Among them, 798 were invited to interview, and only 323 students were accepted, with 106 enrollments.
A majority of accepted students were from out of state — 84 percent. Additionally, 3 percent (10 students) were from countries outside the U.S. Sixty percent of accepted students were men.
Cornell Medical School Average MCAT
Admission to Cornell Medical School is extremely competitive. The median MCAT score for accepted students is 520, with 513 and 524 represented the 10th and 90th percentiles respectively.
Cornell Medical School Average GPA
The average GPA for accepted students is 3.9, with 3.7 and 3.99 representing the 10th and 90th percentiles respectively. 
Cornell Medical School Undergraduate Majors
A majority of matriculating students at Weill Cornell School of Medicine, 72 percent majored in a science or math discipline as an undergraduate. 
Cornell Medical School Application Deadlines
Weill Cornell uses the American Medical College Application Service (AMCAS) for its primary application, which becomes available on May 28th. Although the deadline for submission is October 15th, you should aim to submit it as early as possible. Meanwhile, the supplemental application is made available in July, and the due date for this and additional materials is November 16th. Interviews are conducted between September and early spring.
Cornell Medical School Requirements?
Coursework
Weill-Cornell requires certain coursework for admission. These requirements include:
Two semesters or the equivalent of biology, chemistry, and physics with lab work

One semester of organic chemistry (with lab) and one additional semester of organic chemistry or another advanced biology or chemistry course work

One semester each of writing-intensive coursework in English-language literature and the humanities or social sciences 
Some substitutions may be accepted, and the medical school has additional recommendations that are not required.
Cornell Medical School Tuition
Although the price of tuition is somewhat steep at $62,426 per year, 69% of students receive financial aid. The average amount of debt graduates incur is $156,851.
Cornell Medical School Secondary Essays
The Weill-Cornell secondary application has three essays in addition to the personal statement. The basic directions are:
"There are three brief essays on the M.D. Supplemental Application. Please limit each statement to no more than 1,500 characters including spaces. Note: Please do not answer question three if you are attending college during the current academic year."
Please write a brief statement giving your reasons for applying to Weill Cornell Medical College.
When responding to this prompt, be as specific as possible. This is not asking you why you want to practice medicine — that's something you have most likely already explained on your primary application — but why Cornell, in particular, appeals to you. Use concrete details, such as their approach to education, to describe why you want to attend medical school at Weill Cornell. When possible, relate the available opportunities to your established interests.
Please describe a challenge you faced and how you addressed it.
Weill Cornell is interested in seeing how you've been able to persevere through obstacles. Focus more on what you did to overcome the challenge than the problem itself. While you should be true to yourself here, be careful about being overly disclosing and revealing something that might reflect poorly on you as a candidate.
If you are not attending college during the upcoming academic year, what are your plans? (Optional)
This question asks you to address any time you've taken off between your undergraduate education and medical school. This can be your advantage — perhaps, for instance, you've gained work experience and maturity during your time off.
Cornell Medical School Interview
As part of the application review process, Weill Cornell extends invitations to some students to interview. The schedule includes two 30-minute traditional interviews with members of the admissions committee, in which you'll explain your motivations for pursuing a medical career and your interests and experiences.
Nearly a third of Cornell graduates match in internal medicine, but others pursue a range of specialties. The top five are:
Internal Medicine: 31%

Pediatrics: 10%

Anesthesiology: 8%

Emergency Medicine: 7%

Psychiatry: 6%
All in all, Weill Cornell's programs set up their graduates for great success in plenty of medical specialties and versatile careers.
About MedEdits
MedEdits helps students get admitted to medical school and residency programs. Our consultants have years of experience serving on medical school admissions committees, and as faculty members at the top medical schools in the country.
Need Help With Medical School Admissions?
Schedule a Free 15 Minute Consultation with a MedEdits expert.