How to Get Into Miami Medical School

(2021-2022)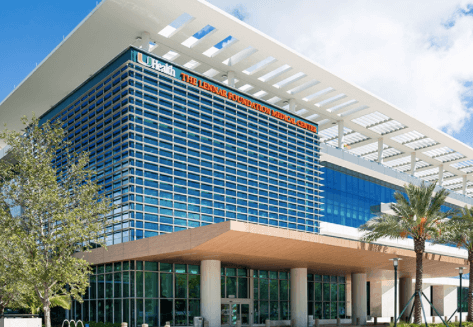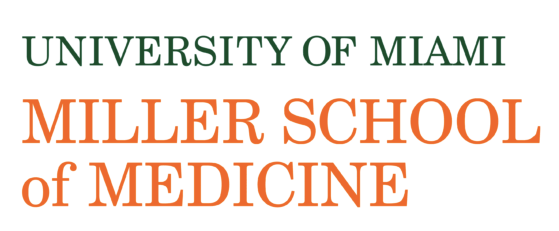 Florida's first medical school, the University of Miami School of Medicine has been educating future doctors since 1952. Applicants have their choice of two major tracks: the MD program and the MD/PhD program, which trains students to be both biomedical researchers and clinicians. Additionally, the school boasts 21 clinical departments and 45 centers and institutes specializing in cutting-edge research. 
The University of Miami School of Medicine is committed to students' personal and professional growth, as well as values like cultural diversity. Ranked No. 50 in research and No. 75 in primary care by U.S. News and World Report, the school attracts a large number of students each year. Keep reading to learn how you can beat out 9,000 other applicants to gain admission at Miami (Miller) Medical School.
"For more than 65 years, the Miller School has inspired innovation, broke new ground in research, delivered new treatments, provided quality health care to members of the Miami community, and graduated the finest physicians, scientists, entrepreneurs, and teachers"
How Difficult is it to get into Miami Medical School?
Boasting 10 medical schools, many of which favor in-state students, Florida is a logical choice for future doctors in the Sunshine State. Still, medical school applicants need to do their homework to ensure they're using their time and application dollars effectively. Below are some of the most relevant acceptance statistics for Miami School of Medicine:
Miami Medical School Acceptance Rate: 4.2%
Approximately 9,00 applicants applied to Miami Medical School last year. Of those applicants, just 632 received interviews, 392 were accepted, and 207 ultimately enrolled in the school. These statistics give the college an acceptance rate of 4.2%. Currently, women comprise 54% of the students at Miami School of Medicine.
Miami Medical School Average MCAT
The average MCAT score for accepted students is 514. A score of 507 sits at the 10th percentile, while a score of 520 is in the 90th percentile.
Miami Medical School Average GPA
Admitted students at Miami School of Medicine have an average undergraduate GPA of 3.78. A 3.41 puts applicants in the 10th percentile, while a GPA of 3.97 gives them a spot in the 90th percentile.
Miami Medical School Undergraduate Majors
Of the students who chose to matriculate at Miami School of Medicine, 68% majored in a math or science discipline as undergraduates. Popular concentrations include biology, biomedical engineering, chemistry, and neuroscience.
Application Deadlines
With a 4% acceptance rate, Miami School of Medicine is considered highly selective. To that end, it's important for students to stay alert to important application dates and deadlines. Here are some crucial dates for applying to this institution:
December 1: Primary application due

January 15: Secondary/supplemental application due

August 15: First interview invitations sent

October 15: First acceptance notices sent

August 3 (following year): Last acceptance notices sent
Miami Medical School Requirements
To attend Miami School of Medicine, students must hold an undergraduate degree from an accredited institution. Additionally, applicants need to take certain coursework at the senior college level in order to be considered for admission. Below is the required coursework for attending this school.
Required Coursework 
Behavioral sciences

2 semesters

Biochemistry

1 semester

Biology

2 semesters

English

2 semesters

Inorganic chemistry

2 semesters

Organic chemistry

1 semesters

Physics

2 semesters
Miami Medical School Tuition
Miami School of Medicine has the same cost of admission for in-state and out-of-state students. It's currently on U.S. News & World Report's list of the 10 least expensive medical schools in the country.
Tuition and fees:

$47,185 

Other:

$25,120

Health insurance:

$3,264

Total cost of attendance:

$75,569

The average Miami Medical School graduate leaves school with $144,090 in debt, and 78% of students receive some form of aid.
Miami Miller Secondary Essays
Most UM Miller School applicants receive a secondary application. However, certain students may be denied a secondary application due to having low GPA or MCAT scores or a criminal record. Below are the secondary essay questions for Miami School of Medicine. Each one has a limit of 500 words.
Briefly describe the one clinical experience you have had that has most significantly influenced your decision to study medicine. Do not replicate your AMCAS personal statement.
Why have you selected the University of Miami Miller School of Medicine for your medical education? Please be as specific as possible.
Please provide a chronological list with dates AND a brief description of your clinical experiences/shadowing.
Please provide a chronological list with dates of your community service/volunteering.
Please discuss a situation where you had to use your leadership skills.
Please briefly discuss your research experience.
Please provide a chronological list with dates of your employment.
Optional: Please provide a description of any activities involving the FINE ARTS (dance, drama, music, art, photography, etc.)
Optional: Please provide a description of any activities involving SPORTS (organized team sports, recreational activities that you play, watch or follow)
Optional: Describe your most meaningful involvement in STUDENT ORGANIZATIONS.
Optional: Please provide a description of your most memorable TRAVEL experience.
Optional: Please provide a description of your HOBBIES and what you do for fun and relaxation.
Tips on Writing the Miami Medical School Essays
Writing secondary essays is different from writing undergraduate essays or even primary essays for medical school. Specific to the school to which you're applying, secondary essays seek to determine how well an applicant matches with an institution's academics, values, and culture. Here are some tips for writing effective secondary essays:
Be Original
Medical schools like the University of Miami receive thousands of applications a year, and students need to make a strong impression if they hope to earn a slot. While students may be tempted to write "safe" essays about their desire to become a doctor so they can help others, the truth is that these answers are unlikely to help you stand out from a crowd. The goal is to catch the reader's attention early while avoiding cliches and generalities. 
Proofread
When it comes to the healthcare field, small mistakes can have serious consequences. So, it's no surprise that medical schools seek out applicants who are careful and meticulous when crafting their admissions essays. Along with reading over your essay for grammatical errors, you should check for typos and misspellings. It's also a good idea to ask a trusted friend to read over your essay, evaluating both the language and the content. 
Avoid Repeating Yourself
By the time an admissions committee reads your secondary essay, they already know a good deal about your experience. For this reason, you should avoid simply restating the academic and extracurricular achievements listed on your CV. Instead, try to explain how these experiences shaped you into the person you are today. For example, you could share how shadowing a doctor helped you make a choice about which medical speciality you hope to pursue. The idea is to provide professional details in a way that feels specific and personal, while helping the school get to know you. 
Be Consistent
While you don't want to repeat yourself in your secondary essays, you should avoid writing anything that contradicts other parts of your application package. After all, the admissions committee is looking for students who are straightforward and honest. On a similar note, you should avoid exaggerating in your essays and including any content you can't speak about in more depth during an interview.
Miami Medical School Interview
If Miami School of Medicine selects you for an interview, you can expect to sit down with a member of the admissions committee for a one-on-one conversation. Held on Mondays and Fridays between September and April, interviews last about an hour and feature a relaxed, open-file format designed to allow for the easy exchange of ideas. The goal is to determine how motivated applicants are to become doctors while evaluating them in the following areas:
Academic and mental preparedness

Interpersonal skills

Passion for patient care

Maturity

Depth of motivation

Soundness of decisions

Breath of experiences
In order to impress the admissions committee, students should start by researching the institution and program thoroughly. You want to convey a genuine interest in the school to which you're applying. You might also want to sit for a mock interview to practice what you'll say during the real thing.
Miami School of Medicine students match for residencies at some of the best healthcare facilities in the country. Below are the top five residency matches at Miami Miller:
Internal Medicine: 24%

General Surgery: 15%

OB/GYN: 10%

Pediatrics: 8%

Anesthesiology: 7%
Contact MedEdits for Med School Admissions Help
One of Florida's top medical schools, Miami School of Medicine offers a high-quality education for less than the competition. With the school receiving more than 9,000 applications a year, students need to do their homework to increase their odds of admission. Wondering what it takes to get into Miami Medical School? Call MedEdits today for access to pre-med advising, essay consulting, application tips, and more. We look forward to speaking to you.
About MedEdits
MedEdits helps students get admitted to medical school and residency programs. Our consultants have years of experience serving on medical school admissions committees, and as faculty members at the top medical schools in the country.
Need Help With Medical School Admissions Process?
Schedule a Free 15 Minute Consultation with a MedEdits expert.