How to get into The Mayo Clinic Alix School of Medicine

 (2020-2021)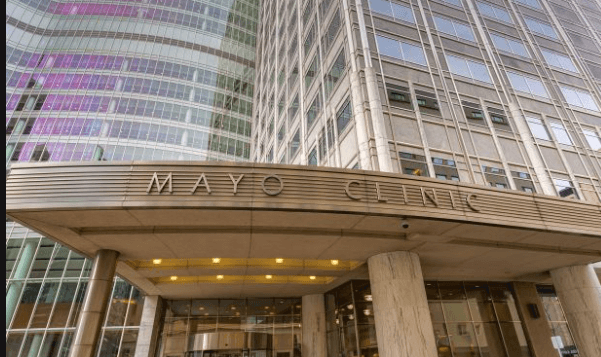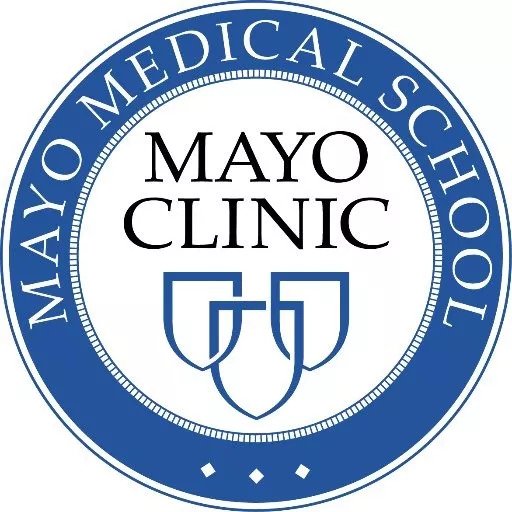 Introduction: How to The Mayo Clinic Alix School of Medicine
The world-renowned Mayo Clinic isn't only home to top healthcare programs and providers — it's also the force behind the Alix School of Medicine.
Currently ranked #6 in The U.S. News and World Report for research and #38 for primary care, the Mayo Clinic Alix School of Medicine has campuses in Arizona, Florida, and Minnesota. There are two main programs, offering an MD and combined MD/PhD respectively, and four tracks:
Arizona 4-year track

Minnesota 4-year track

Arizona/Florida 2+2 track (years 1-2 on the Arizona campus and years 3-4 on the Florida campus)

Minnesota/Florida 2+2 track (years 1-2 years on the Minnesota campus and years 3-4 on the Florida campus)
Each of these programs and tracks is extremely prestigious. So, what does it take to be admitted?
"Mayo Clinic is leading the way in the rapidly changing health care landscape. As a medical student, you'll contribute to this change immediately upon stepping foot on campus and throughout your medical school journey. Whether your passion is making a difference in the lives of patients on a daily basis, contributing to cutting-edge research, or traveling the world to give hope and healing to those who need it, you'll join in the mission to put the needs of patients first."
How Difficult is it to get into Mayo School of Medicine?
Mayo Acceptance Rate
According to published data, of the 7,265 applicants, 11.2 percent received an invitation to interview and just 2 percent were ultimately accepted. Among those who were admitted, 102 students enrolled, including 52 women and 49 men.
Mayo Average MCAT
The average MCAT score for accepted students is 520. A score of 512 sits at the 10th percentile, while a score of 524 is in the 90th percentile.
Mayo Average GPA
Admitted students have an average undergraduate GPA of 3.92. A 3.57 puts you in the 10th percentile, and a GPA of 4.0 puts you in the 90th percentile.
Mayo Majors for Matriculants
While medical school matriculants come from many different concentrations, 75 percent of those who matriculated at Mayo majored in a math or science discipline.
Mayo Application Deadlines
Students must submit their primary applications by October 1st, although earlier is always better. Transcripts and MCAT scores are due October 15th, and letters of recommendation, secondary applications, and fees are due November 15th. Students will receive notice of their acceptances March 1st at the earliest.
Coursework 
In order to be considered for admission, applicants must have completed the following coursework as undergraduates:
Biology

Organic Chemistry

Inorganic/General Chemistry

Physics

Biochemistry
Mayo Medical School Tuition
The average cost of a year of education for full-time students at Mayo Medical School is $79,442, including $57,170 for tuition and $22,272 for room and board. However, 86 percent of students receive financial aid. 
The average amount of indebtedness for students who incurred debt during medical school was $121,421 for 2019 graduates.
Why are you specifically interested in pursuing your medical education at Mayo Clinic Alix School of Medicine? Please tell us in a few sentences why you are interested in the top choice track you indicated. (500 words)
This is a classic "Why us" prompt, one you may have encountered when applying to undergraduate institutions and may well see on additional medical school applications. You'll need to do a considerable amount of research in order to explain what attracts you to Mayo Clinic Alix School of Medicine. Make sure you're very specific about the qualities the school has that you find appealing. If you're interested in a certain campus and/or track, describe what, in particular, draws you to it.
We are all differentiated from or connected to one another by individual inflections that constitute our diversity. Explain how your relationship with your own diversity and to the diversities of others manifests in your personal and professional activities. (500 words)
The medical community seeks unique individuals who can draw from a diverse set of experiences and backgrounds. They want students who can not only share these experiences with their classmates but also bring that perspective to their professional lives as healthcare providers. Be candid when delving into your relationship with diversity and describe how it makes you who you are. Connect it with your relationship with medicine, exploring what kind of insight and view it will offer you in your career.
Share with us your thoughts about the relevance – or not – of diverse learning environments in which you wish to learn medicine. (500 words)
In addition to seeking out a diverse student body, Mayo also wants students who are interested in being exposed to different backgrounds and viewpoints. Explain how a diverse environment will prepare you for a career in medicine, in which you'll encounter people with a range of perspectives and experiences.
Mayo Medical School Interview
Interviews are granted to a small percentage of applicants. The location, which could be any of Mayo's three campuses, is chosen based on the applicant's rank of locations and tracks. Those who interview will only do so on one campus, even if they designate additional campuses on their applications.
Specific schedules vary by campus, but generally speaking, the day, which begins at 8:00 a.m. and concludes at 3:00 p.m., consists of a welcome session, two one-on-one interviews, each lasting 30 minutes, lunch with applicants and current students, a tour of the campus, and a question-and-answer session.
Applicants are advised to dress in business professional attire.
In contrast to many other medical schools, the top residency match is pediatrics, with 20 percent of graduates matching in the speciality. The other top three matches include:
Internal Medicine: 15%
Emergency Medicine: 15%
Dermatology: 7%
That makes the Mayo Alix School of Medicine an excellent fit for future physicians who hope to work with children — as well as those who aim to go into many other specialties.
About MedEdits
MedEdits helps students get admitted to medical school and residency programs. Our consultants have years of experience serving on medical school admissions committees, and as faculty members at the top medical schools in the country.
Need Help With Medical School Admissions Process?
Schedule a Free 15 Minute Consultation with a MedEdits expert.