How to get into Duke Medical School (2021-2022)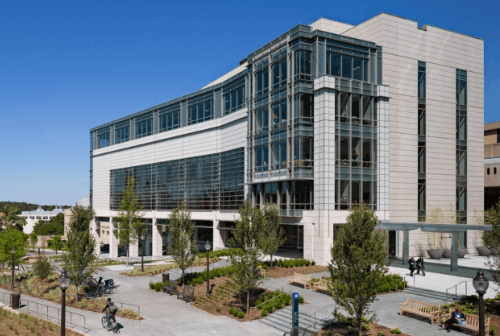 Despite being one of the newer medical schools in the country, established in 1930, the Duke University School of Medicine offers some of the top programs in the United States, with both an MD and combined MD/PhD track. Currently, Duke is ranked #12 for research and #26 for primary care in the U.S. News and World Report.
"Ranked among the best in the nation, the School takes pride in being an inclusive community of outstanding learners, investigators, clinicians, and staff where traditional barriers are low, interdisciplinary collaboration is embraced, and great ideas accelerate translation of fundamental scientific discoveries to improve human health locally and around the globe. "
How Difficult is it to get into Duke Medical School?
Duke Medical School Acceptance Rate
Duke is highly selective. Only 10 percent of the 6,951 applicants were extended invitations to interview, and just 4 percent were accepted. Of the 121 students who ended up enrolling, 69 percent were women.
Duke Medical School Average MCAT
The average MCAT score for students admitted to Duke School of Medicine is 519, with a score of 512 in the 10th percentile and 525 in the 90th percentile.
Duke Medical School Average GPA
Admittees had an average undergraduate GPA of 3.88, with a 10th-90th percentile range of 3.63-3.99.
Duke Medical School Majors for Matriculants
A majority of matriculants, 72 percent, majored in a science or math discipline.
Duke Medical School Application Deadlines
Duke uses the Association of American Medical Colleges (AAMC) application, which is due October 15th. You should make an effort to complete your primary application as early as possible, however, because Duke begins reviewing applications on August 14th.
The secondary application is due on November 15th. Duke will begin sending out acceptance notifications on February 25th and complete the process on July 16th.
Duke Medical School Requirements
While there are no strict requirements in terms of undergraduate coursework, Duke recommends completing a curriculum that includes:
Biology

English

Organic Chemistry

Inorganic (general) Chemistry

Physics

Molecular and Cell Biology

Biochemistry

Humanities

Mathematics

Behavioral Science

Demonstration of Writing Skills

Calculus

Social Sciences

General Chemistry
Duke Medical School Tuition
In total, attendance for one year of medical school at Duke costs an average of $81,425, including $61,170 for full-time tuition, $4,030 for required fees, and $16,225 for room and board. However, 87 percent of students receive some type of financial aid.
For the class of 2019, medical school debt was $132,164 on average.
Duke Medical School Secondary Essays
Tell us more about who you are. You may provide additional information that expands your self-identity where gender identification, racial and/or ethnic self description, geographic origin, socioeconomic, academic, and/or other characteristics that define who you are as you contemplate a career that will interface with people who are similar AND dissimilar to you. You will have the opportunity below to tell us how you wish to be addressed, recognized and treated.
Word limit 500
Use this space to detail aspects of your identity that aren't immediately apparent from your primary application. Connect these pieces of yourself to your future career and how they will guide you as a physician in how you treat your patients, colleagues, and others you encounter. 
If one of the above identities do not best describe you, then what identity do you feel most comfortable with? (optional)
I self-identify as…
Word limit 500
This allows you to clarify and go beyond your response to the previous question. Because it's optional, don't feel like you have to respond, unless you truly feel that you weren't able to fully explain your identity in prompt #1.
Race/Ethnicity/Geographic Origin/Socioeconomic Status/ Advantage/Disadvantage/ Religious Affiliation (optional)
In addition to the broad categorization of race, ethnicity, geographic origin, socioeconomic status as provided through your AMCAS application, you may use the text box below to provide additional clarifying information that may reflect the impact of any of these parameters on your development thus far as well as the impact that these may have had on your path to a career in medicine and your plans for the future.
Word limit 200
Again, if you don't feel you were fully able to explore and describe your identity with regard to the above categories, then you can dive deeper here to give the admissions committee a sense of who you are and how it will affect you as a physician.
Describe the community in which you were nurtured. What core values did you receive and how will these translate into the contributions you hope to make in medicine? What improvements do you think might make the community better?
Word limit: 500
As part of the medical community, you will be tasked with working with diverse individuals. Consider how your own community — whether it's a physical location, a certain demographic, or a found community — has shaped your values and how these core principles and beliefs have guided you and will continue to guide you.
Describe a situation where you have chosen to advocate for someone who is different from yourself. What does advocacy mean to you and how has your advocacy developed? How do you see it linked to your role as a physician? What risks, if any, might be associated with your choice to be an advocate?
Word limit: 500
In your career, you will serve as an advocate for others. Think about previous times you have served as an advocate and how those experiences have shaped you and contributed to your growth. Then, explore how they will prepare you to be a champion for your patients, as well as consider the potential pitfalls of this role.
What has been your most humbling experience and how will that experience affect your interactions with your peers and patients?
Word limit 500
As a practitioner of medicine, you will serve an important role, but that doesn't mean you're beyond reproach. While you shouldn't paint yourself in an overly negative light here, do choose an experience that shows your human side and demonstrates that you know your limits as an individual and professional.
Success can arise from failure. What have you gained from your failed experiences and how does this translate in your current way of thinking?
Word limit 500
This is not a repeat of the previous question. Rather, it's an opportunity to demonstrate your resilience and willingness to persevere in the face of obstacles. Nobody is perfect, and everyone faces failure. What will make you a successful physician is using those failures to grow and learn. Here is where you can show how you're able to do just that.
Critical thinking involves a number of characteristics including creativity, innovation, discernment, emotional intelligence, application and analysis. Describe a situation in which you utilized critical thinking. Why is critical thinking vital in your future?
Word limit 500
How do you employ critical thinking right now? Reflect on the various ways it's a part of your life and consider various specific times you've used it to solve a problem and approach an obstacle. Then, think about how it will be part of your future as a practitioner of medicine. Since you will utilize it regularly, it's important to connect previous experiences to your career and grapple with the various ways it will apply to your work.
Leadership, teamwork, and communication operate synergistically. What do you value most as a leader and member of a team? What attributes do you possess as a leader and how will you apply them every day?
Word limit 500
You're not only a leader but also a participant, working with others to come up with solutions, as a physician. Consider previous experiences where you've had to balance these two roles and appreciate the perspectives of others while also taking charge, and use them to inform your response.
Please let us know of any additional information that you would like us to consider while reviewing your application.
You don't have to respond to this prompt. If you do, make sure you're including truly essential information that the admissions committee won't be able to find elsewhere on your application, such as to explain time you've taken off, any weaknesses in your application or record, and so on.
Duke Medical School Interview
Duke uses the Multiple Mini Interview (MMI) format, in which candidates spend roughly nine minutes each at a series of 8-10 stations. At each station, they are presented with questions or scenarios that touch on areas such as empathy, communication, teamwork, integrity, resilience, and other qualities.
Rather than assessing your specific knowledge of medicine, these prompts are intended to evaluate your problem-solving and critical-thinking skills, as well as your ability to tackle scenarios you might encounter in your career.
Although nearly a third of Duke School of Medicine graduates match in internal medicine — 29 percent — students end up in a diverse range of specialties, including:
Surgery, General: 10%

Pediatrics: 7%

Orthopedic Surgery: 6%

Plastic Surgery: 5%

Anesthesiology: 4%

Emergency Medicine: 4%

Obstetrics/Gynecology: 4%

Otolaryngology: 4%
These, of course, are just some of the match areas for graduates of the prestigious medical school; students are well-prepared to take on a wide range of medical specialties.
About MedEdits
MedEdits helps students get admitted to medical school and residency programs. Our consultants have years of experience serving on medical school admissions committees, and as faculty members at the top medical schools in the country.
Need Help With Medical School Admissions Process?
Schedule a Free 15 Minute Consultation with a MedEdits expert.