Beat more than 7,500 Applicants and get into Columbia University Vagelos College of Physicians and Surgeons (2020-2021)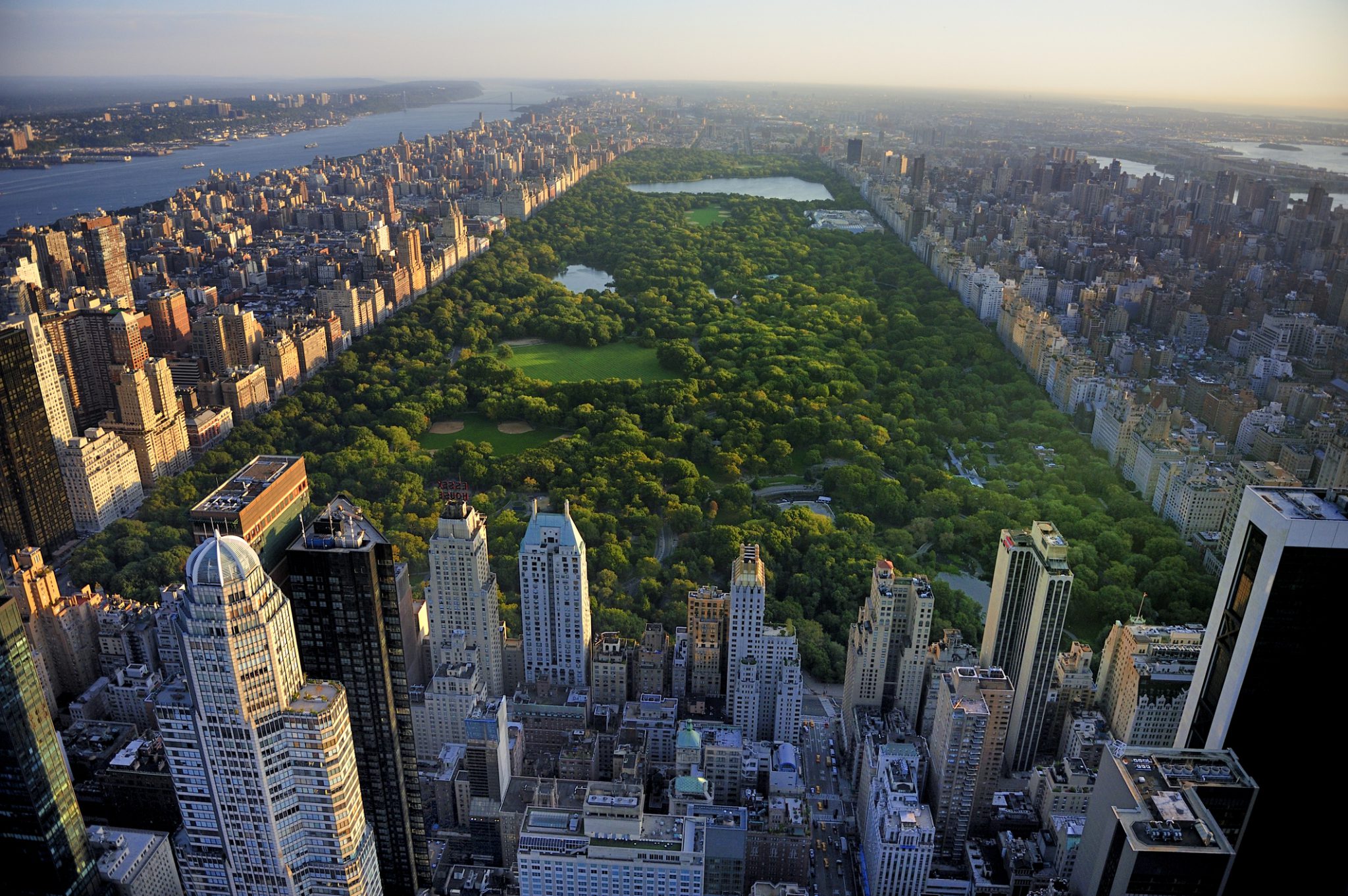 Columbia University Vagelos College of Physicians and Surgeons is top-notch medical school and institution located in upper Manhattan in New York City in vibrant and diverse community of Washington Heights. Because of the medical school's location, it serves a diverse population. Yet, because of Columbia's prestige and outstanding care, it also serves as a tertiary care facility to which people travel from the tri-state area and around the country. Therefore, the medical education at Columbia is stellar and as diverse as the communities the institution caters to.
Columbia medical school has five main programs:
Traditional MD Track (115 in class of 2023)

Columbia-Bassett MD Track (1.5 years spent in NYC and 2.5 years spent in Cooperstown) (10 in class of 2023)

Three Year PhD – MD Program (1 in class of 2023)

MD-PhD Dual Degree Program (12 in class of 2023)

MD-OMFS Program (2 in class of 2023)
What is the Columbia Medical School Ranking?
In 2020, Columbia ranked #6 (tie) for Best Medical Schools Research and #39 for Best Medical Schools Primary Care by U.S. News and World Report.
Because Columbia is a medical school that has a stellar reputation and is in NYC, a very desirable location for young adults along with a plethora of on-campus activities and research opportunities in any discipline, it is a very popular medical school to which students apply. Don't lose faith! There are many factors that go into evaluating every Columbia applicant. To get an idea of your overall competitiveness and how to improve it, review the criteria and factors for admission before applying to medical school. In this article we will discuss:
GPA Requirements

MCAT Requirements

Experience Requirements

Application

and Secondary Essay Requirements
Let's discuss each of these items in greater detail.
Columbia Medical School GPA Requirements
Columbia is one of the most prestigious med schools in the United States and is ranked #6 in research by U.S. News and World Report. It should come as no surprise that Columbia's average GPAs for accepted students are quite high. Columbia, in fact, mentions on their website that students have among the highest MCAT and GPAs in the country. 
Columbia Medical School Average GPA
Average GPAs for students accepted to Columbia:
Columbia Medical School GPA: 3.89 

Columbia Medical School BCPM GPA: 3.89 
Columbia, founded in 1807, is a fairly traditional medical school and their requirements reflect that. The good news is that these less rigid requirements leaves students a lot of "room" to enroll in courses that interest them during college.
Biology

Biochemistry, Statistics, Biostatistics (recommended)

English

Inorganic Chemistry

Organic Chemistry

Physics
In addition to the courses listed, we recommend you enroll in upper level science classes regardless of your undergraduate major or minor. Columbia is a medical school that places high value on creativity and intellectual curiosity so majors in other disciplines are welcome and respected. In fact, Columbia boasts one of the most diverse student bodies in the nation.
The Columbia curriculum is unique in that is divided up in to three phases and the preclinical coursework phase is 18 months (as opposed to the traditional two year preclinical years). Students then spend 12 months in a major clinical year and, finally, 14 months pursuing electives and a scholarly project.
Columbia Medical School MCAT Requirements
As you might expect, students accepted to Columbia earn very high MCAT scores.
Columbia Medical School Average MCAT
The average MCAT for accepted students is 520 with a range of 512 – 528. In our experience, students should have an MCAT of 516 or higher to be competitive for an interview invitation. Of course there are circumstances that might influence an applicant's chances of earning an interview with a lower score.
Related Articles to help you get into Columbia University School of Medicine
About MedEdits
MedEdits helps students get admitted to medical school and residency programs. Our consultants have years of experience serving on medical school admissions committees, and as faculty members at the top medical schools in the country.
Need Help With Your Medical School Application?
Schedule a Free 15 Minute Consultation with a MedEdits expert.
Columbia Medical School Experience Requirements
Below you can find out what categories of experiences Columbia med students have had to give you an idea of what you may need in your extracurricular and scholarly background to be a competitive applicant.
Community Service/Volunteer work
A majority of applicants accepted to Columbia (79%) have community service experience. Therefore, Columbia certainly values a contribution to one's community in their applicants.
Physician Shadowing/Observation
Interestingly, 79% of accepted students also have physician shadowing/observation experience. Medical schools, including Columbia, want to see that you understand what it means to practice medicine.
Medical/Clinical Community Service/Volunteer
84% of students have community service experience that is medical or clinical in nature. This is a separate entity from general community service work and typically involves serving in nursing homes, hospice, volunteer EMT work, or working in a medical clinic.
Research 
As a school that values research, it is no surprise that 93% of applicants have research experience. To be honest, we would expect this number to be higher and consider research experience a requirement for anyone considering a competitive medical school.
Columbia Medical School Personal Statement
Columbia Medical School Work and Activities
Columbia University Vagelos College of Physicians and Surgeons does not ask you to submit a CV or resume. Instead, Columbia requires you to submit a centralized AMCAS application which requires you to write about your accomplishments in detail. These "work and activities entries" as they are called, are sent to Columbia as well as any other medical schools to which you apply through AMCAS.
Below are a few things you should know about the AMCAS work and activities.
AMCAS work & activities entries give you the chance to let medical schools know how much you've accomplished during your premed years.
This section of the AMCAS application offers the opportunity to write about up to 15 activity descriptions that are up to 700 characters in length

 You can then select three of those activities as most meaningful activities which gives you an additional 1325 characters to elaborate on the activity.
We encourage you to use this space to your advantage, elaborating as much as possible about your roles, responsibilities, the insights you gained, as well as what you have learned from the experience. You should also write in detail about the impact or "difference" you have made through the experience.
Click here to read more about AMCAS Work & Activities Section (With Examples): The Ultimate Guide.
Columbia Medical School Application and Secondary Essay Requirements 
Columbia requires three letters of reference and allows a maximum of seven. One letter must come from a science faculty member, teacher, or research mentor. We find that most successful Columbia applicants have five to six letters of reference. Columbia accepts committee letters, letter packets, and individual letters.
The Columbia Medical School secondary application fee is $110 and the submission deadline is October 29th. The deadline to receive MCAT, letters of reference, and fees is November 12th..
Below are the Columbia secondary essay prompts. 
If you took time off from your undergraduate studies, please briefly summarize your reasons for doing so. (250 words)
In this essay, since you have most likely written about your experiences, be straight forward about how you spent your time, WHY you took time off, and how that time off helped you to gain insights, perspective, and what you learned during the time you spent away from school.
Did you work for compensation during college, during the year, or the summer? (300 words)
Yes or No
If so, what did you do? How many hours a week did you work?
Medical schools like when students have paid work? Why? It is valuable to understand what it means to work for your dollar! If you had a non academic job, write about what you learned through that work, and how it helped you appreciate your education and opportunities. If you had a more academic or scholarly job, write about working with others who were different than you since you likely worked with support staff and people from different backgrounds. This will mimic the work you will do in medicine.
If you have graduated from college, please briefly summarize what you have done in the interim. (300 words)
Since you have probably written about your post graduate experiences in your primary application, do not feel the need to go in to more detail and rehash what you have already written elsewhere in your application. Instead, follow the instructions and briefly summarize unless there are important details you left out of your primary application.
Please describe your most meaningful leadership positions.(300 words)
For this essay, think about leadership in a non traditional way. Think about a time when you demonstrated leadership. You do not have to have held a leadership position to answer this question. In fact, the most valuable leadership positions are often those that are not formalized. When selecting your experience, think about a time you had to help resolve conflict, guide someone or a team of people, offer encouragement or give bad news. Think of what you envision a leader to be and write about a time you exhibited those traits.
Columbia Vagelos College of Physicians and Surgeons values diversity in all its forms. How will your background and experiences contribute to this important focus of our institution and inform your future role as a physician? (300 words)
Yes. This is a "diversity" question. Like the leadership prompt, think of the definition of diversity broadly. What makes you distinctive? What are your most interesting traits, background experiences, interests, or accomplishments? Then, think about how this will help you contribute to Columbia. How will you get involved there? What will you bring to the medical school and the medical community? Remember, Columbia prides itself on a diverse student body. Therefore, there is no right or wrong answer to this one. Be yourself.
Is there anything else you would like us to know? (400 words)
Most students will not complete this essay unless there is something glaring you left out of your primary application or if you have had any recent developments since submitting your primary application.
Columbia Medical School Acceptance Rate and Admissions Statistics
Last year received Columbia received 7537 applications and interviewed 14% of applicants. 26% of applicants interviewed were accepted for a class size of 140.
Columbia Medical School Acceptance Rate (2020)
For the entering class of 2019-2020, the Columbia Medical School acceptance rate is 3.4%
Columbia does not have rolling admissions; all decisions are released in early March every year. Columbia, like most medical schools, does not disclose how many students, if any, are accepted from the waitlist.
Columbia Medical School Interview
Interview invitations start to be extended in mid-August. Columbia has one traditional one on one, open file medical school interview that typically lasts 30 minutes based on our students' experiences. These interviews tend to be low stress interviews and tailored to the applicant and his or her background and experience. At Columbia, perhaps more so than at other medical schools, your interviewer serves on your advocate on the admissions committee. Therefore, your interview experience at Columbia will really make or break your admissions outcome.
Columbia Medical School Tuition
Columbia's tuition is $63,507. With room and board, total annual costs are $91,215. 79% of students receive aid and average graduate debt is $121,913.
Columbia Residency Placement
As you can imagine, Columbia graduates do quite well with many matches in very competitive specialties such as dermatology, ophthalmology, orthopedic surgery, otolaryngology and plastic surgery. The average USMLE Step 1 score was 238 which is impressive. Columbia's most popular residency placements were in the following specialties and medical professions:
Internal Medicine

Psychiatry

Pediatrics

Emergency Medicine

Obstetrics and Gynecology

Orthopaedic Surgery

Dermatology

Neurology
Columbia Vagelos College of Physicians and Surgeons is an outstanding medical school that offers students who want to live in New York City incredible opportunities to learn from some of the best people in academic medicine. At the same time, it gives student interested in everything from public to global health access to departments that lead these disciplines. Finally, as a Columbia graduate, assuming you take advantage of everything available to you, you will be able to match in to the specialty and program of your choosing. Good luck!