How to Beat 13,000 Applicants and get into the David Geffen School of Medicine at UCLA

 (2020-2021)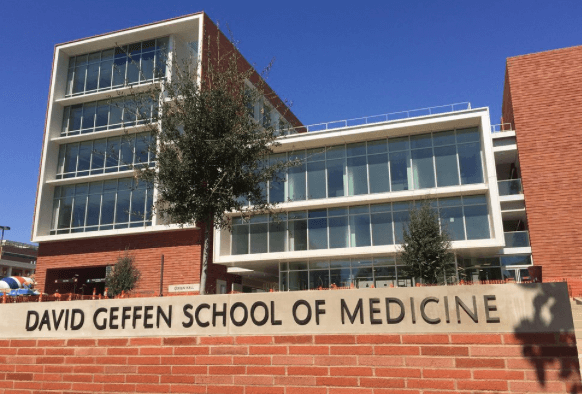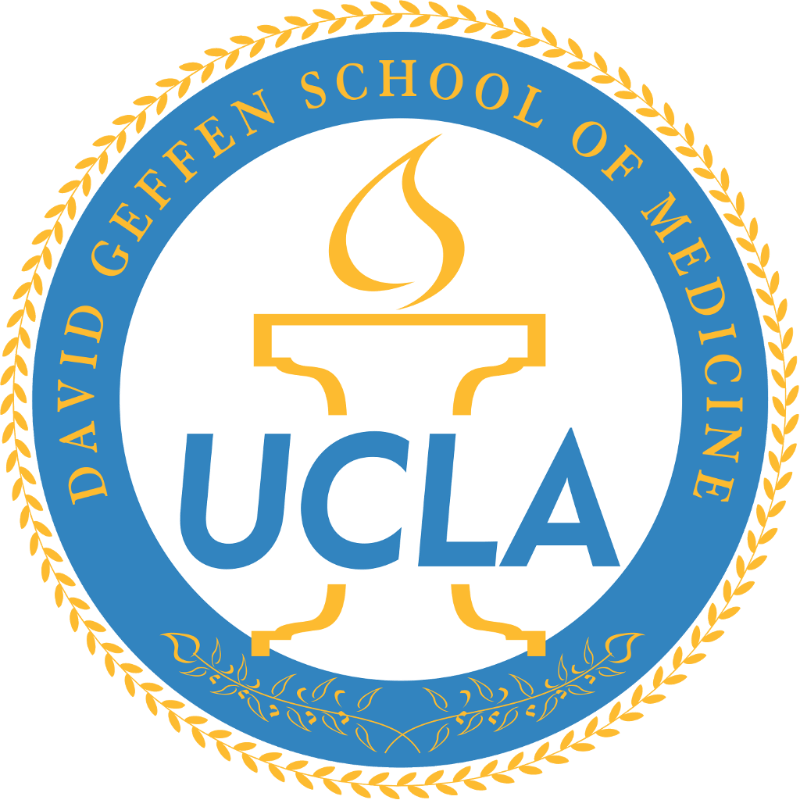 Introduction: How to Get Into UCLA Medical School
Although a relative newcomer to the medical scene, the University of California, Los Angeles School of Medicine, also known as David Geffen School of Medicine at UCLA, is one of the most prestigious medical schools in the United States. Founded in 1951, UCLA is currently ranked #6 in U.S. News and World Report. Given its highly acclaimed reputation, it's no surprise that admission is fiercely competitive.
"As the youngest top-10 medical school in the nation, we are a groundbreaking community of problem solvers, caregivers, innovators and life-long learners with a noble mission: to heal humankind by delivering leading-edge research, education, patient care and community engagement."
UCLA Medical School Programs
There are four major programs within UCLA Medical School. They include:
The medical education program at the David Geffen School of Medicine equips students with the knowledge and skills to provide the best care for their patients and contribute to the ever-growing scientific body of knowledge. Through research, clinical practice, teaching, and public service, students learn how to employ a patient-centered approach to their careers in medicine. Currently, the classic MD program is going through a curriculum redesign.
In partnership with the California Institute of Technology (Caltech), this combined MD-PhD program focuses on training physician-scientists, exploring topics including engineering, social sciences, bedside research, and health policy. The program seeks out students with a "life-long commitment" to research and leadership. Students complete the medical portion of their education at the David Geffen School of Medicine and their PhD within a UCLA graduate program. Annually, two students will complete their graduate training at Caltech.
Through this program, students receive training to become leaders in medicine in underserved populations within the U.S. and abroad. Twenty-four students are selected for this community-based program in medical education, which emphasizes the humane aspects of medicine and diversity.
PRIME-LA students focus on addressing real problems in healthcare through leadership and advocacy, emphasizing healthcare disparities in disadvantaged and underserved populations in California and the entire country. Participants complete the traditional MD curriculum, along with special courses. They will also undertake research projects relating to healthcare access problems and clerkships in clinical arenas that focus on these populations, before completing an advanced degree, such as an MBA, MPH, MPP, or MS.
How Difficult is it to get into UCLA Medical School?
UCLA Medical School Acceptance Rate 
Admission to the UCLA Medical School is extremely competitive, with an acceptance rate of 2.3 percent. Of the 13,101 applicants in 2019, 945 were invited to interview and 311 students were accepted. More than half of admitted students — 181 — ended up enrolling.
A majority of students were in-state, while 38 percent were out of state and 2.2 percent were international. Fifty-six percent of the student body was women.
UCLA Medical School Average MCAT
Accepted students at the UCLA School of Medicine had an average MCAT score of 517. A 510 represented the lowest 10th percentile, while 524 was at the 90th percentile of students.
UCLA Medical School Average GPA
The 10th percentile of admitted students had a GPA of 3.85, while students with a 3.99 sit at the 90th percentile. The average GPA is 3.85.
UCLA Medical School Undergraduate Majors
Among students who ended up matriculating at the UCLA School of Medicine, 79 percent majored in a science discipline.
UCLA Medical School Application Deadlines
The David Geffen School of Medicine uses the American Medical College Application Service (AMCAS), which has an application deadline of October 15th. However, the school recommends submitting it no later than October 1st. The supplemental application is due October 30th. The admissions committee screens applications and extends invitations for and conducts interviews between July and November. UCLA has rolling admissions and will no longer conduct interviews once the class is filled, so you should submit your completed application as soon as possible.
Special programs often have additional requirements and deadlines.
UCLA Medical School Requirements
Coursework 
Like many medical schools, UCLA has moved toward competency-based admissions, rather than using strict requirements students must meet in order to be considered as candidates. The only strict requirement is that the applicant must have obtained a bachelor's degree and completed a minimum of three years of undergraduate coursework at a U.S. or Canadian institution (AP credit is accepted).
However, in order to meet the competencies, which include intellectual engagement, enthusiasm for lifelong learning, and maturity, UCLA offers suggestions for coursework students might complete:
Cellular and Molecular Biology

Genetics

Inorganic and Organic Chemistry

Biochemistry of Intermediary Metabolism

Lab activities as they relate to the above coursework

Humanities, such as literature, art, philosophy, history, religion, economics, ethics, economics, social behavior, and/or psychology

Mathematics and Statistics, such as biomathematics, matrix algebra, and/or computer science
UCLA also seeks students with writing, communication, and interpersonal skills and clinical experience, along with an awareness of healthcare delivery practices, human diversity, and research experience.
UCLA Medical School Tuition
UCLA medical school tuition varies according to whether you're in- or out-of-state. In-state students pay $42,266 per year (tuition and fees), while out-of-state students pay $54,511 per each of four years. Additionally, both in- and out-of-staters pay $4,012 for Year 3 summer.
Nearly all students receive some type of financial aid — 92%. There are several scholarships available, including:
David Geffen Medical Scholarships, which cover 100% of their education

Our Leaders of Tomorrow Scholars Program, which covers full tuition plus a research stipend

The LA Care Scholarship, which covers the full cost of education 
On average, students graduate with approximately $145,705 of debt.
UCLA Medical School Secondary Essays
UCLA's secondary essays give you an opportunity to demonstrate facets of your personality that may not come through in the rest of your application. In some cases, you might need to repeat information covered in your primary application. Don't worry — this is expected. 
Describe your involvement in the one most important non-academic activity in your life. (800 char)
The key here is to remember that you're being tasked with describing an activity that's not related to your coursework or academic life. That means you should explain your passion for research but rather an outside club or extracurricular you enjoy. You can, of course, connect it to your reasons for wanting to be a physician — perhaps, for example, tutoring younger students helped cultivate your desire to help people.
What has been the one most unique leadership, entrepreneurial or creative activity in which you participated? (800 char)
This is an opportunity to show what sets you apart. UCLA receives applications from many qualified candidates with high MCAT scores, so distinguish yourself, describe something they don't come across every day. It doesn't have to tie closely with medicine, it can just convey your uniqueness.
What has been the one most important volunteer work you have done and why was it meaningful? (800 char)
It's important to be completely genuine in your response here, because otherwise, the admissions committee will see through it. It can be helpful to use an anecdote from your most meaningful volunteering experience to show, rather than tell, how it affected you.The vast majority of students will write about an activity that has been discussed elsewhere in the primary application.
Has there been or will there be a gap between achieving your last degree (baccalaureate or other degrees post baccalaureate) and the expected time of medical school matriculation? (300 char to explain if yes)
Many students take gap time before applying to medical school, and that's okay. Just be forthcoming and explain why you took the time off and how you benefited from it. Perhaps you traveled and gained a new perspective or wanted to have work experience to help you become more mature, for instance. Again, this prompt may force you to repeat topics covered in your primary application.
What is the one most important honor you have received? Why do you view this as important? (300 char)
Don't spend too long worrying about how special the honor is; this response depends more on why it matters to you. Of course, you shouldn't choose a generic one like Cum Laude or Dean's List, since this will be pretty common among other medical school applicants. If you don't have any awards that seem "important" enough, you can always choose a different type of honor: a special designation, a publication, or an important leadership position.
What has been your most scholarly project (thesis, research or field of study in basic or clinical science or in the humanities)? Describe one and give number of hours, dates and advisor. (300 char)
You may choose to write about something off-the-beaten path for this prompt or something more "traditional" such as a research project; you can stand out by writing about either. If you've undertaken an interesting project that the admissions committee doesn't encounter too often, they will notice, say, an interesting humanities or social science project that has some connection to medicine. Try not to focus too heavily on the details and information but instead your takeaways from it. This is another prompt that will force you to write about topics covered in your primary.
Describe a problem in your life. Include how you dealt with it and how it influenced your growth. (500 char)
You should be revealing here — but not so revealing that UCLA will have serious concerns about admitting you. That doesn't mean you can't discuss something important, but topics like illegal activity will give them pause, to say the least. UCLA is trying to understand your coping skills and how you manage conflict. Focus on the lessons you learned from the experience and how they helped you grow rather than the experience itself.
Section to enter major work experiences, with 4000 char. to explain each experience.
You don't have to get too creative here — simply list your work experiences, particularly ones that relate to your medical school candidacy.
Is there any hardship to which you would like the committee to give special attention in evaluating your application? If yes: Please explain. Include any geographic, language, economic, academic, physical, or mental factors: (500 char)
This will give the admissions committee insight into any difficulties you may have faced that could impact your academic performance and overall candidacy. Because UCLA seeks students from different backgrounds and perspectives and understands that you may have undergone obstacles that affected your performance in college and beyond, this will most likely help rather than hurt your chances of acceptance. That said, you should never fabricate an obstacle to improve your odds of admission. Do not feel you must complete this essay if you don't have anything you feel qualifies as a hardship.
Where do you see yourself post-graduate education? What experiences have led you to this goal? (500 char)
UCLA School of Medicine seeks goal-oriented individuals who will thrive as physicians. Paint a clear, direct picture of your objectives and explore how you believe UCLA will help you meet them. Don't forget to include relevant experiences to help illustrate your goals.
UCLA Medical School Interview
As part of its holistic admissions process, UCLA invites select applicants to interview after a review of both the AMCAS and secondary applications. The David Geffen School of Medicine follows the Multiple Mini-Interview (MMI) process which was initially devised by McMaster University and Traditional Interviews. 
During the MMI, you will be interviewed by faculty, staff, and students. You'll rotate through a series of stations, much like speed dating. At each one, you'll be presented with a new interviewer and a prompt, such as a scenario, and will have a couple of minutes outside the room for each task to review the prompt. These interviews are meant to assess your soft skills, including problem-solving. 
Learn more about the MMI and how to prepare for the interview.
UCLA School of Medicine graduates match in many different specialties. The top five matches include:
Internal Medicine: 16%

Pediatrics: 12%

Anesthesiology: 8.1%

Family Medicine: 9%

Emergency Medicine: 6%

OB/GYN: 6%
No matter what your specialty of choice, UCLA will give you the foundation for a promising future and a stellar reputation.
About MedEdits
MedEdits helps students get admitted to medical school and residency programs. Our consultants have years of experience serving on medical school admissions committees, and as faculty members at the top medical schools in the country.
Need Help With Medical School Admissions Process?
Schedule a Free 15 Minute Consultation with a MedEdits expert.